Ten Tors
Ten Tors is an annual event organised and run by the army on Dartmoor in which teams of young people have to walk a given route visiting ten tors or checkpoints in order to complete the challenge and receive a medal. The Jubilee Challenge runs alongside the main event, and is organised for young people with physical, sensory or learning difficulties, and involves four graded routes of varying length and difficulty.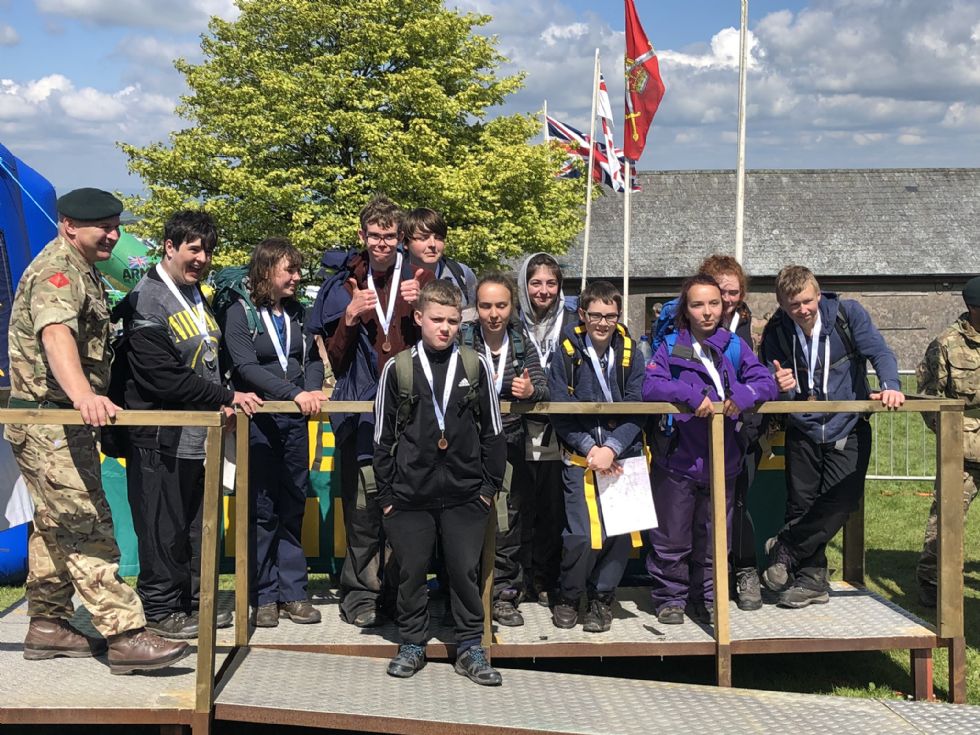 Combe Pafford has a long tradition of training youngsters for this event going back over 30 years, and our teams invariably finish their routes in very respectable times with an appropriate level of support. The school places great value on pupils taking part, whether or not they complete the event, as the experience (often cold and wet!) is renowned for developing personal qualities such as team spirit, independence, stamina, perseverance, determination and striving to achieve a goal.
Pupils can begin their Ten Tors journey in Year 9, as all participants must be 14 years old by the 31 August of the year in which the event takes place. Training generally takes place at various locations on Dartmoor at weekends, thanks to the generous out-of-hours contribution of a number of staff, many of whom are very experienced and qualified. No fewer than five members of staff currently hold the Devon County Council 'Green Card' for Summer Moorland Walking and Mountain First Aid. The event itself is usually held on the second weekend in May, starting out from an overnight base at Okehampton Army Camp.
The school enters teams in all four route categories as follows :
Route JC1 : 11.7 km (4 places)
Route JC2 : 14.6 km (4 places)
Route JC3 : 20.2 km (4 places)
Route JC4 : 21.5 km (4 places)
Pupils who successfully complete their route attend a medal ceremony where they receive a medal according to how many times they have completed the Ten Tors event :
Bronze Medal (first year)
Silver Medal (second year)
Gold Medal (third year)
Ten Tors provides a wonderful opportunity in the outdoors for pupils to develop skills such as leadership, navigation using a compass, mapreading, and camping and survival. Pupils experience these skills first hand, and where appropriate, are encouraged to take responsibility for things they feel competent at.
Ten Tors has a special appeal that youngsters find adventurous, challenging and exciting, and it remains hugely popular with pupils who, once enthused, return year after year.