SIXTH FORM STUDENTS EMBRACE TEAMBUILDING CHALLENGE
During the first week of term, 46 Sixth Form students enjoyed the challenge of a Teambuilding day at Ashcombe Adventure Centre, designed to break the ice and have some fun whilst forging some new friendships and tackling some exciting activities. In the morning, some of the students worked their way round a series of problem-solving stations, including getting a small group of people across a pond using just a few planks of wood and some wooden piers, walking in threes on giant skis along a simple obstacle course, steering a ball round an intricate and giant labyrinth, and manipulating a 'bomb' round and through an obstacle course consisting of ropes without tilting the bomb and setting it off!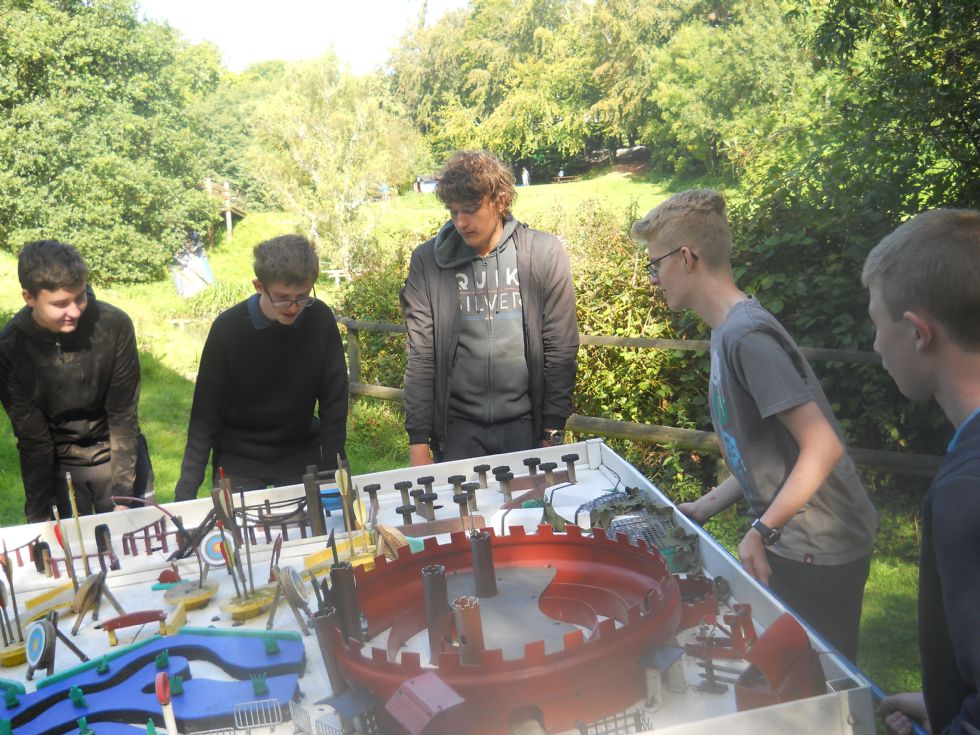 The others, meanwhile, were busy building rafts in teams out of oil drums, wooden stakes and rope before racing them on a small lake. Most of the rafts proved seaworthy, except one where one or two occupants were dumped into the water and got absolutely soaked!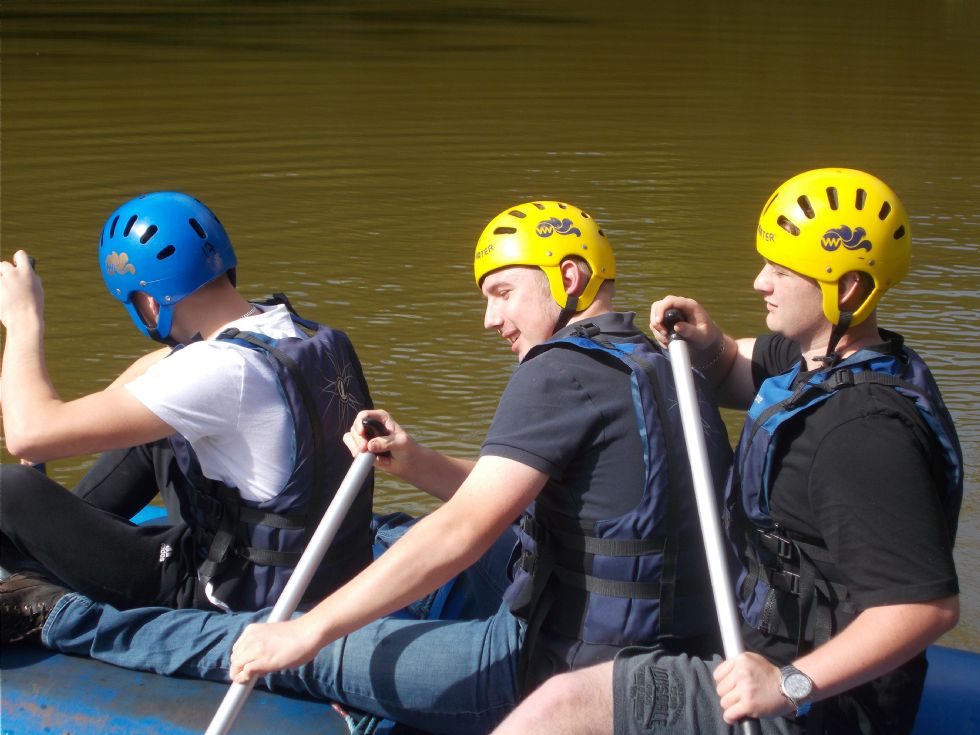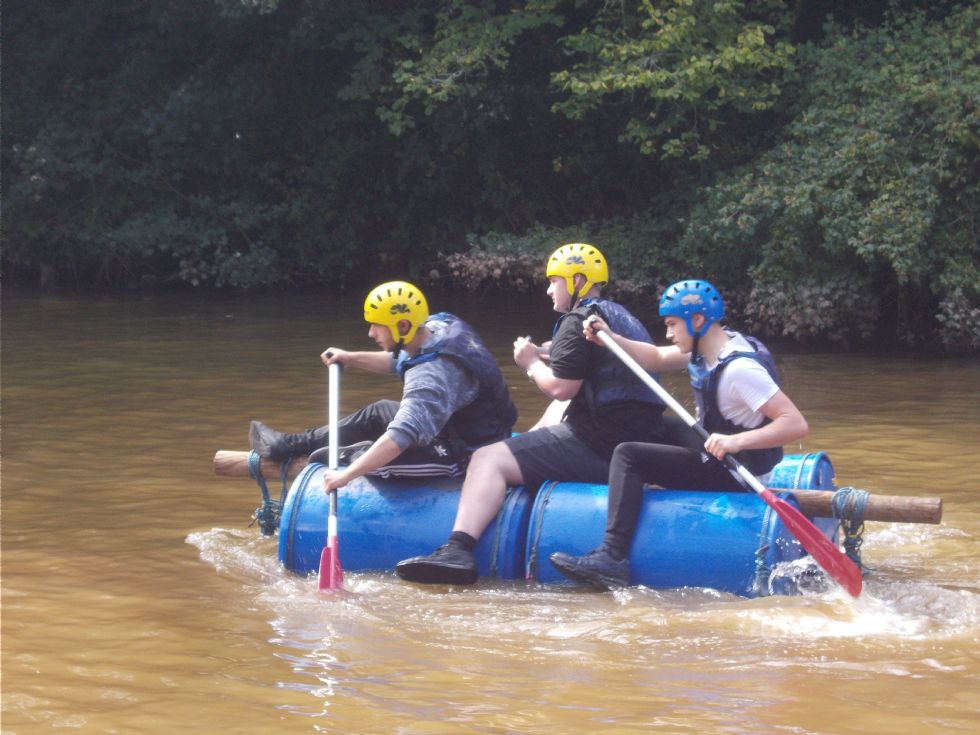 In the afternoon, one group took part in the zip wire activity called Hyperglide, where team members had to drop a bean bag they were carrying into hoops below them on the ground whilst travelling down the zip wire to score points for their team. The rest of the students tackled the obstacle course, which included dirty tunnels, murky swamps, muddy ponds and nets and other obstacles which they had to negotiate. Suffice it to say, we had a super day, and everyone really enjoyed themselves! A hot shower at the centre was the order of the day before returning to school.
Edward Thompson
(Head of Sixth Form)