Our Curriculum
Introduction
At Combe Pafford School our aim is to teach a broad, balanced and relevant curriculum designed to bring out the best in everyone. We offer rich and varied experiences and encourage our pupils to make well-informed choices.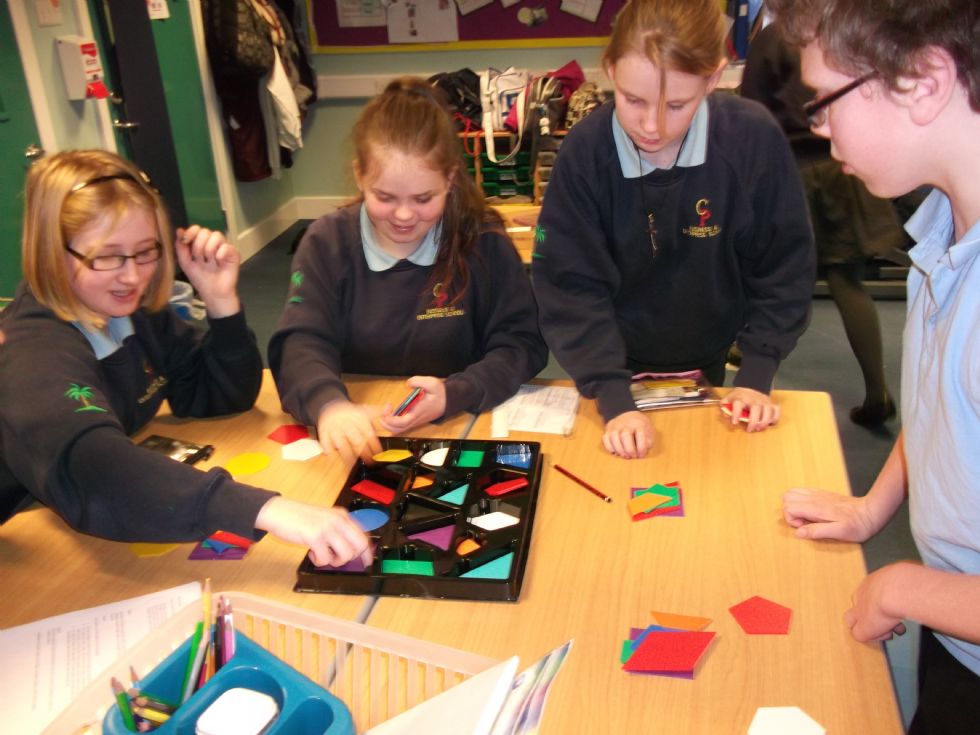 We use a variety of teaching methods to provide for pupils of different abilities, interests and learning styles. Our class sizes rarely get bigger than twelve and are often significantly lower. In Key Stages 3 & 4 pupils are taught in ability groups for English, Maths and Science based on assessment and progress data. These groups are reviewed at the start of each term.
Over 95% of all lessons are supported by at least one Learning Support Assistant and pupils have individual or small group support to develop their basic skills.
As well as following the National Curriculum pupils take part in work-related learning, have the opportunity to go on school visits and residential trips and to take part in events such as the Ten Tors event on Dartmoor. Pupils are actively involved in charity events and each year we hold our annual 'Enterprise Week'. Pupils raise money through events they organise themselves and then help to choose the charities they wish to support. Recent charities have included: Comic Relief, Operation Christmas Child (shoebox appeal), and The SOS Children's Villages in The Gambia.
At Combe Pafford School pupils are encouraged to show positive behaviour, which promotes effective learning. Where possible, pupils are given additional responsibilities to raise self worth and we have a set of rules and values which we all aspire to. We have clear and fair sanctions and a Behaviour Management policy to support behaviour.
Pupils are encouraged to show positive behaviour through the gaining of reward points which are exchangeable for items such as stationery, books, gift vouchers, and sports equipment. Pupils can either cash them in weekly or save for one of the more valuable items such as an iPod shuffle! Positive behaviour or achievement may also be acknowledged with a certificate or with a prize such as a trip to the cinema, bowling alley or go-karting.
For further information about the Lower, Middle and Upper Schools, please see the relevant sections on the website and the sections on Residentials, Links with China and Vocational and Work Related Learning.
Personal, Social & Health Education
The pupils' PSHE lessons complement the values of the school. Pupils follow programmes that help them to make good choices and become responsible citizens. The programme includes learning about healthy lifestyles, understanding drug and alcohol abuse, anti bullying education, aspects of emotional health and Relationships and Sex Education. Parents have the right to withdraw their son/daughter from Sex Education. A written request and a meeting with the PSHE co-ordinator and the Headteacher are required, following notification by the school that Sex Education is due to be covered.
"The exciting and rich curriculum provides a very wide range of activities that inspires and engages pupils ........
Enrichment through visits, sport activities and visitors is exceptional ....."