Links with China
How it all began – Mr Lock
In 2006 I was fortunate enough to win a Teaching Award as Secondary Head Teacher for the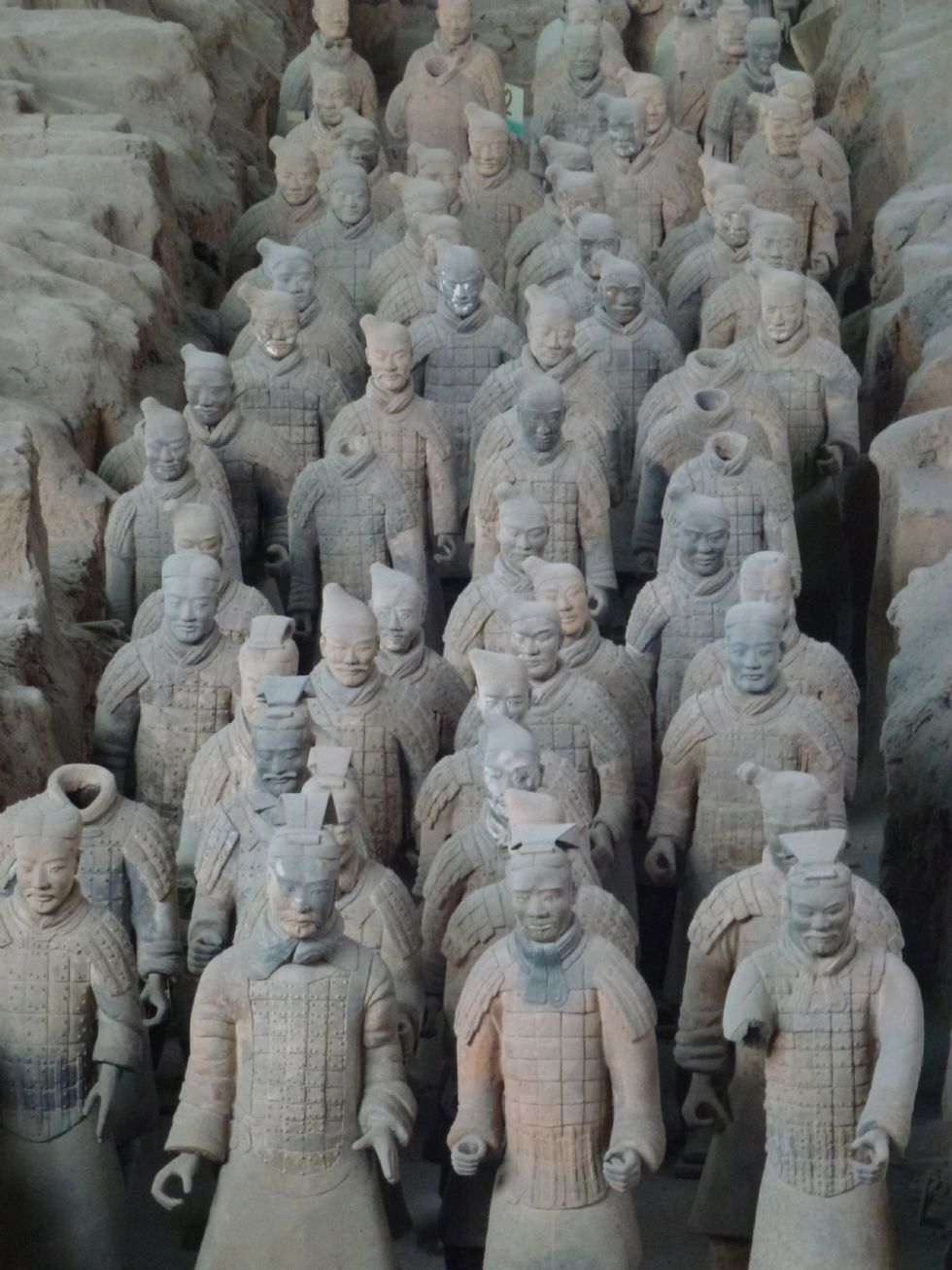 South West along with eight other regional winners. We were all invited by the British Council to take part in an educational visit to China to visit schools and colleges in Beijing and Xi'an and in November 2007 five heads and a reporter from the Guardian newspaper undertook the trip. It was a real privilege and a tremendous opportunity for our school. We visited five different schools whilst there, but in Jinsong Vocational School, which specialises in hairdressing and catering, I was struck by the similarities they shared with us in offering vocational courses to lower achieving pupils. There were also some differences - we are an 8-16 MLD special school, they are a 16-19 vocational school. I could see though, that the practical activities being offered to year one Chinese students were similar to the opportunities we offered our pupils…….there was a real possibility we had some common ground and that students and pupils could work together on practical tasks and that the lack of a common language would not be a barrier to learning.
On my return I arranged to re visit Jinsong with our Head of KS4 and in March 2008 we met with Jinsong staff and planned a 5-day programme where students were to work in the mornings and do a programme of nearby cultural visits in the afternoons. With a weekend either side to visit more major attractions, we created a 10 day visit which has been the blue print for the four visits we have taken to date:
October 2008 – 10 pupils and 4 staff
October 2009 – 12 pupils and 4 staff
June 2010 – 15 students including 2 from other local schools and 5 staff
October 2012 - 12 pupils and 4 staff
(2011 – we didn't visit as we had run out of pupils to take!)
October 2013 - 12 pupils and 4 staff
October 2014 - 10 pupils and 4 staff
October 2015- 14 pupils and 4 staff
October 2016 - 8 pupils and 4 staff
October 2017 - 12 pupils and 4 staff
October 2018 - 12 pupils and 4 staff
During the 2008 visit we made contact with Dongfang Vocational School, whose specialism is Horticulture, and in January 2009 we hosted four of their members of staff in preparation for a visit they were hoping to organise in April 2009. This was to be their first student visit to us and it was carefully planned, including work experience placements with local employers. Unfortunately their visit was cancelled at three days notice due to their visa requests being refused.
On a family holiday in Southern China in the summer of 2009, I visited Dongfang School in Beijing and this resulted in a visit to the British Embassy to enquire why visa applications were being refused. The information we were able to glean was crucial in the first set of visas being granted which resulted in the first visit of 10 Dongfang students and 4 staff visiting us in July 2010. They stayed for 17 days and visited London, Bath and the Eden Project as well as visiting our school to undertake vocational activities and local visits. A second group arrived in June 2011 and we developed the opportunities for students to be hosted in pairs by school staff in their homes. Mr Han, the Dongfang Head Teacher, came for the first half of this visit and we arranged for him to visit some local schools and colleges including Bicton Agricultural College, South Devon College, Paignton Community and Sports College and Teign School. Mr Han was keen to host Heads and senior leaders in Beijing, (even insistent!) and so in October 2011 I led a group of eight adults on a six-day visit with the expressed intention of creating introductions and potential links.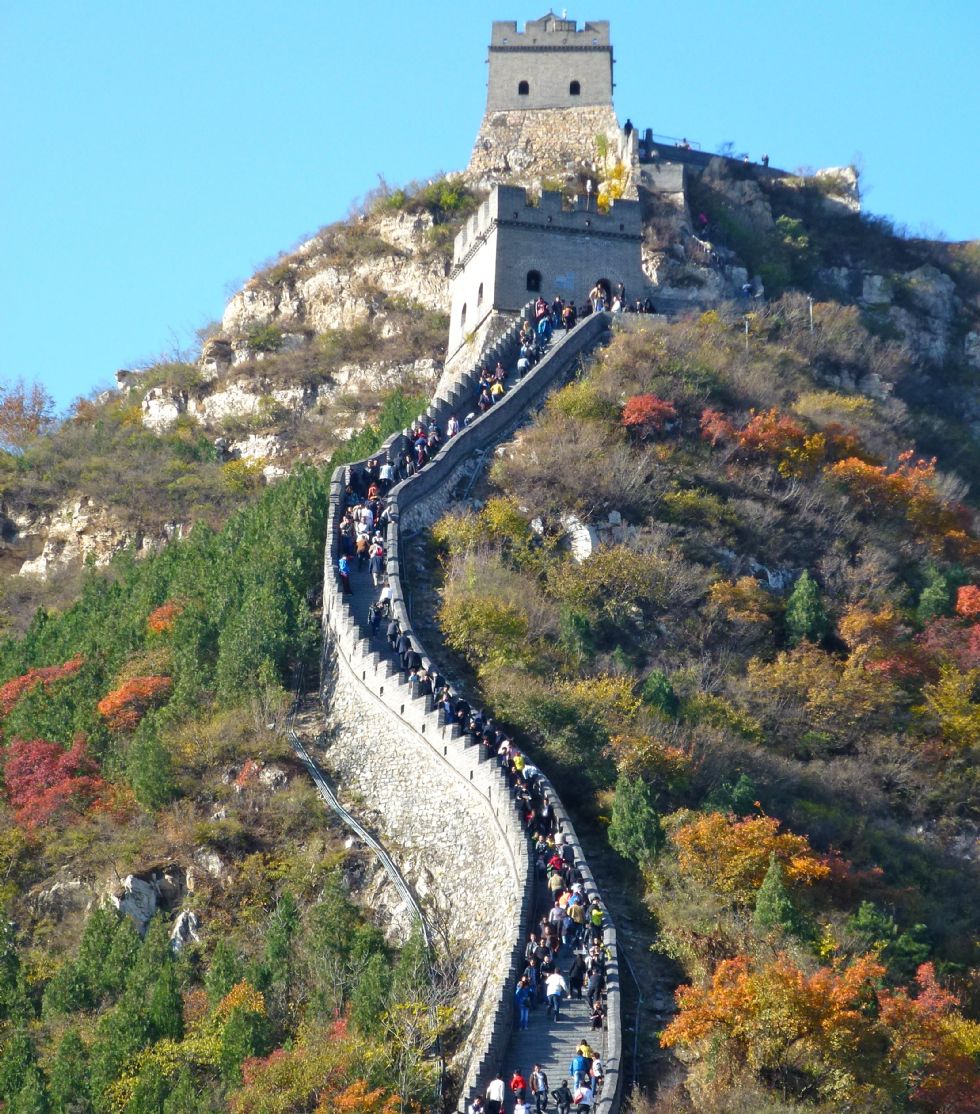 The result was that Quishi Vocational School have linked with and visited South Devon College and Dongfang have visited Bicton, where Mr Han met Michael Gove. (Bicton are being asked to advise on the building of a new agricultural school on the outskirts of Beijing.) A link has been planned for Tongren Middle School with Paignton Community and Sports Academy and Dongfang students visited us in September 2012.
Unfortunately, Jinsong, our original link school will continue to be refused visas as it is thought that during a visit to the UK several years ago, a student of theirs disappeared and didn't return to Beijing.
Whilst out in Beijing with the senior leader group, we were hosted at a dinner by the Director of Education for Chaoyang district of Beijing who expressed great thanks to Combe Pafford School both for the continued link and hosting opportunities for Chinese students and for enabling secondary schools and colleges the opportunity to develop their own.
Also, Grace, the main interpreter, who was an English teacher at Dongfang, was seconded to the International Bureau as a result of this work, and was also given the opportunity to become the language assistant at Torquay Boys Grammar School.
Clearly, the links have grown beyond our expectations, but we hope they will continue to flourish for many years to come.
I believe we are the only special school in England taking pupils to China on a regular basis and hosting groups in return.
Mr M Lock, Head Teacher