Year 8 visit to Brixham Battery Heritage Centre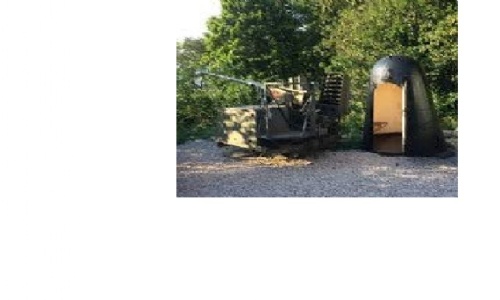 8B - On Wednesday 14th June, we went to Brixham Battery Heritage Centre.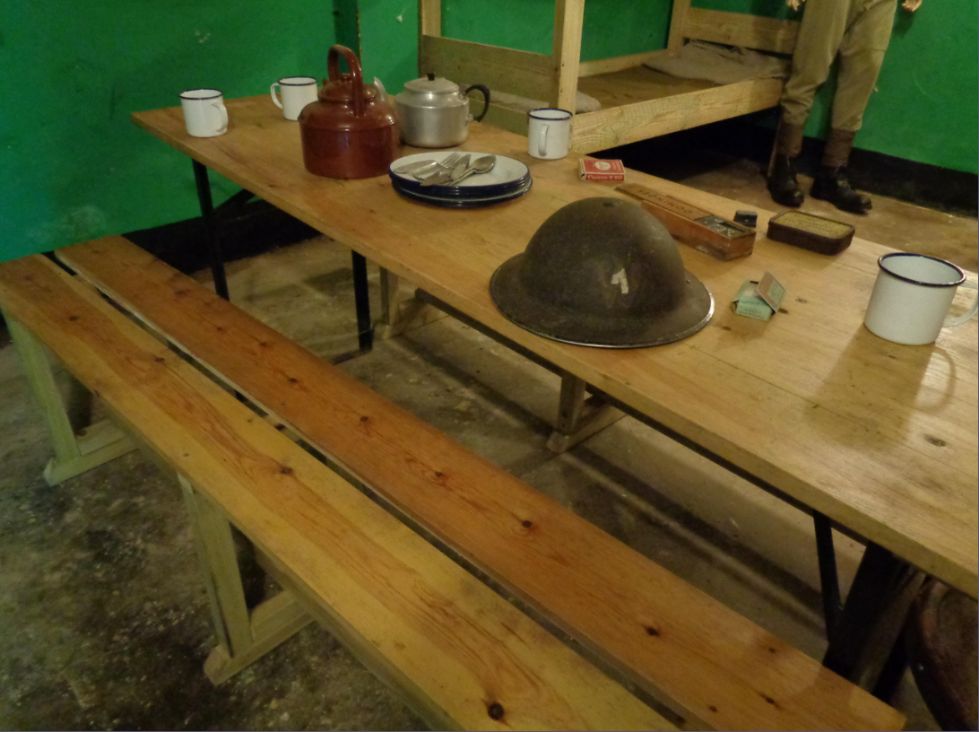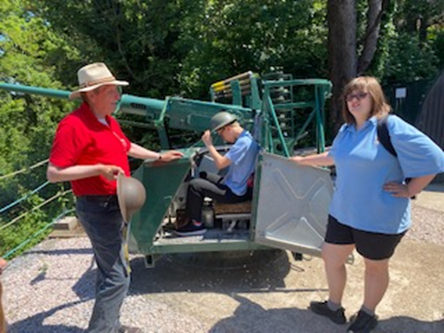 When we first arrived, we were shown some RAF artefacts from World War II, such as a mounted anti-aircraft gun, which was very heavy. Next, we looked at a one man bomb shelter and a larger anti-aircraft gun that needed 6 men to operate it! Inside the museum, we held a few different guns and learnt that the British guns only cost 75p to make but didn't have a safety cap. We saw the baby gas masks and the toddler 'Mickey Mouse' gas masks used during air raids. Finally, we walked around the Battery and saw the two restrooms which would hold up to seven men. We also looked at the tunnels where they stored the ammunition. We learnt that one of the buildings on the Battery was disguised as a cottage during the war so that it wouldn't be targeted.
In 8P, pupils learnt about a special coat that was worn by pilots during the war that had a map sewn into it, a compass button and money for the different countries they flew over so that if the pilots survived their plane crashing they could buy food and find their way home. They also enjoyed holding lots of the weapons from WW2 and learning about the effect the war had on the local area.
8N had a fantastic Day out at Brixham Battery, we particularly enjoyed looking at the old shelters and viewing gun points - we couldn't believe how far the guns could fire!!
8S had a great day outside of class at Brixham Battery Heritage Centre and it was even better because it was sunny! DJ said that he really enjoyed the museum artefacts especially seeing them and holding the guns. "I liked walking about the outside parts that were dug into the ground. They had amazing views over to Torquay," said Savannah. Jacob, Joseph and Corina liked holding the old guns and sitting in the WW2 machine guns "that shot at Germans if they came".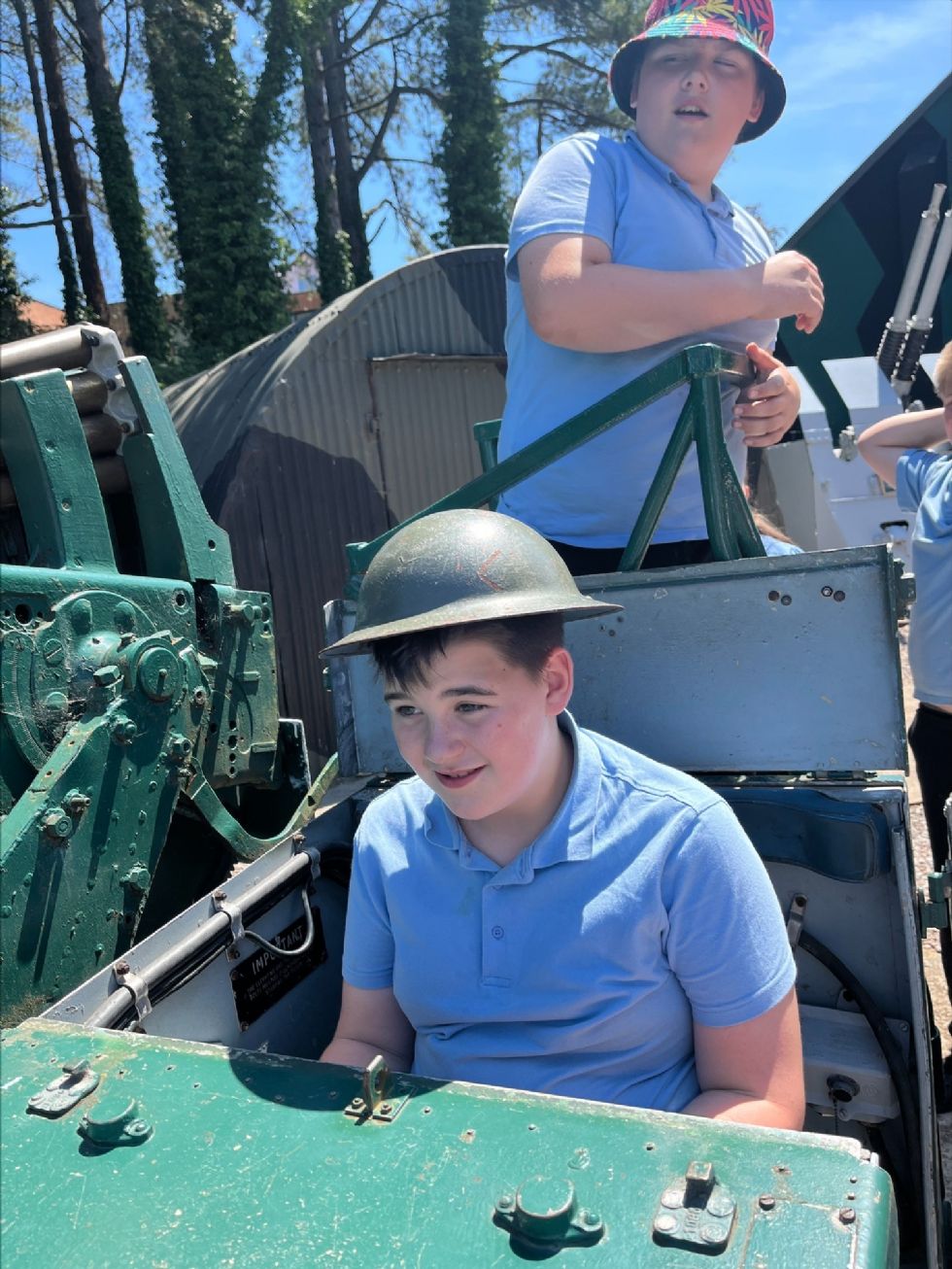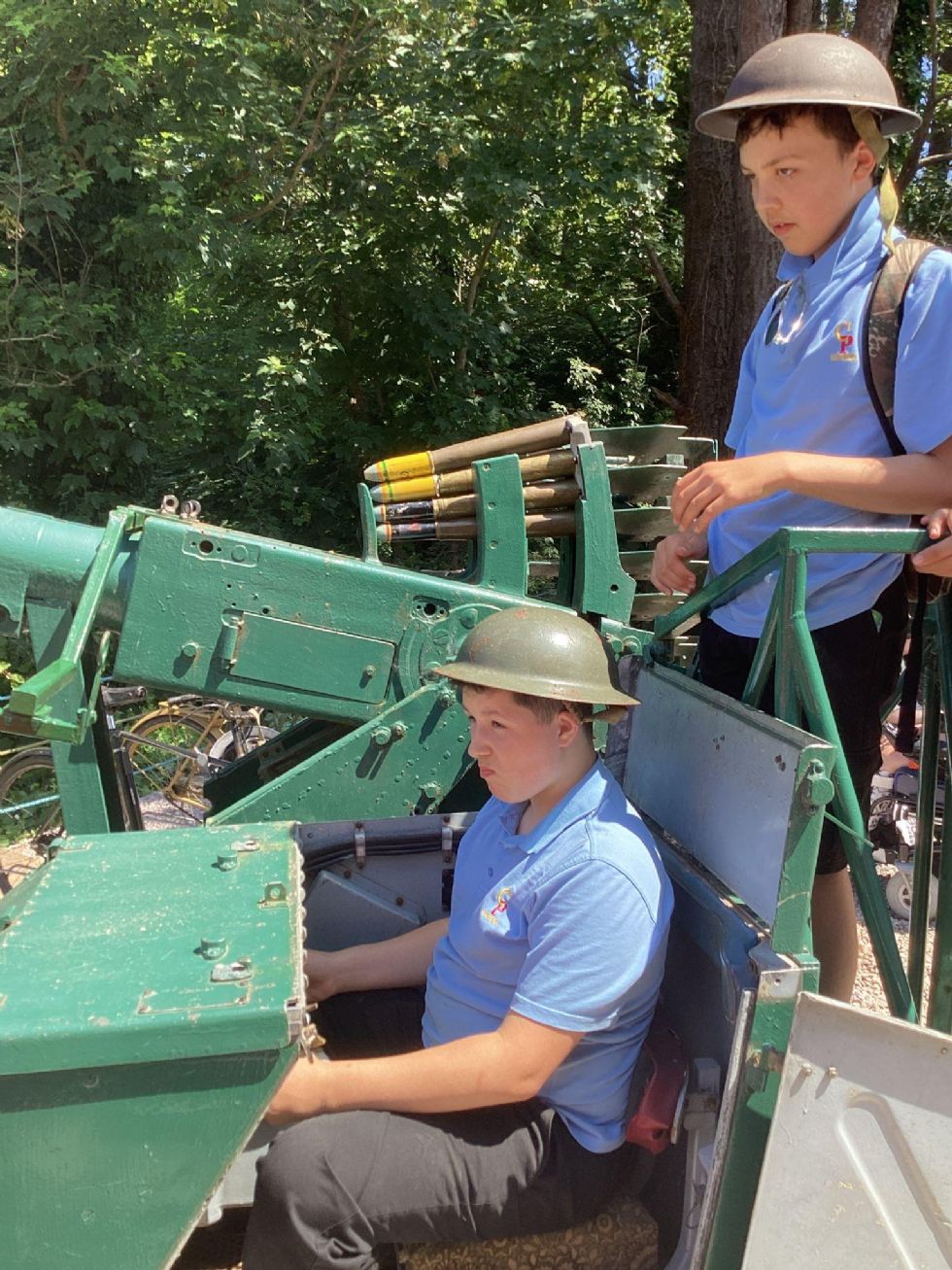 In 8C, the pupils really enjoyed seeing the weapons at Brixham Battery, including the Mouser, The MP40, MG42, P400, the walking stick gun and the Stern Gun. They were really interested in being able to hold them and experience of pretending that they were in the war. They all remarked on the beautiful view and learnt that the reason the Battery was built there was because of the vantage point being able to see across the whole Bay. The guns in the lookout tower had a range of 7 miles, which is twice the length of the Bay and when fired were precise enough to hit an exact (building sized) target. Some pupils said they were grateful for the Volunteers, some of which were ex-military who had served in the Falkland's War for giving up their time to show them around.
.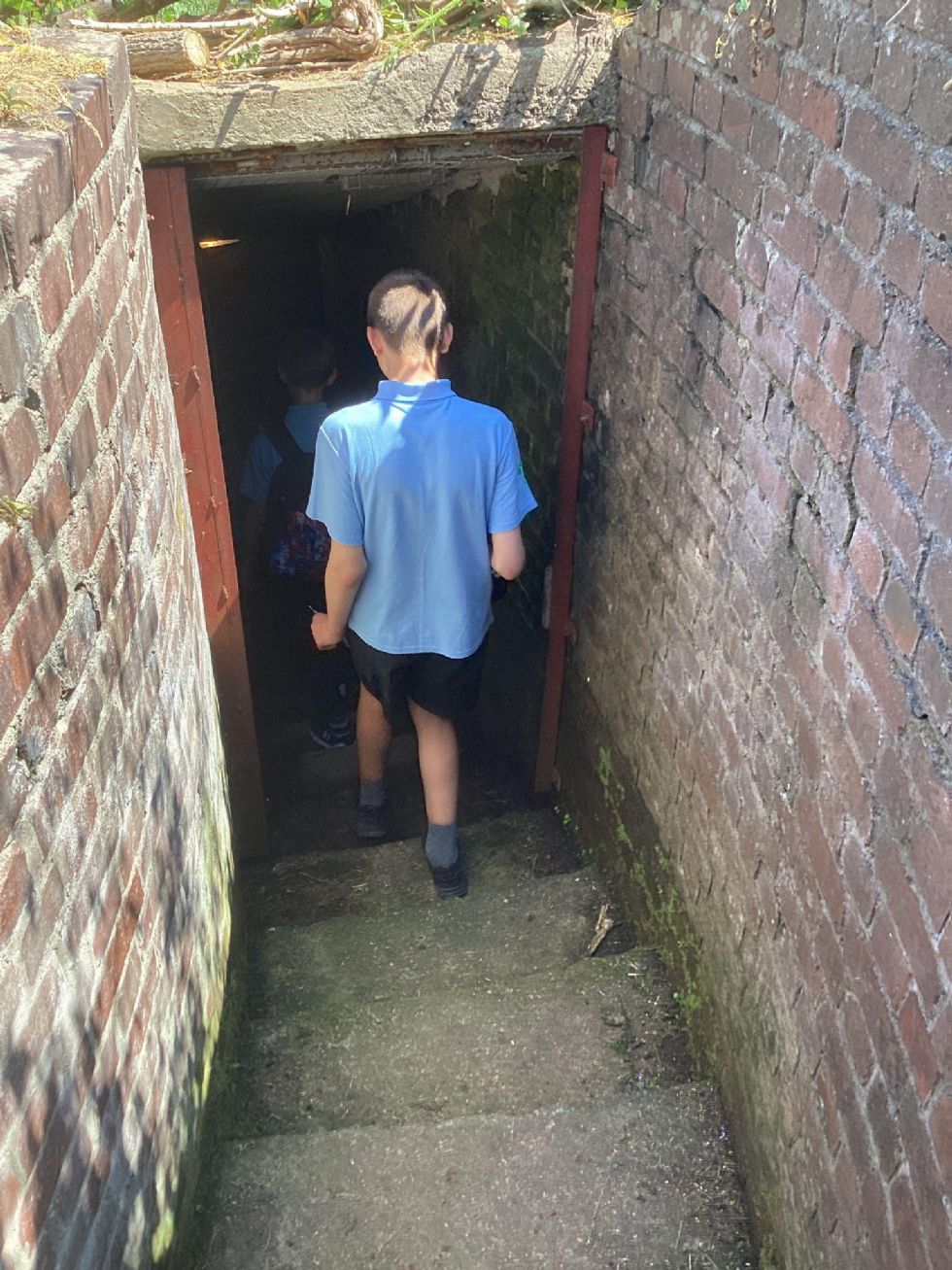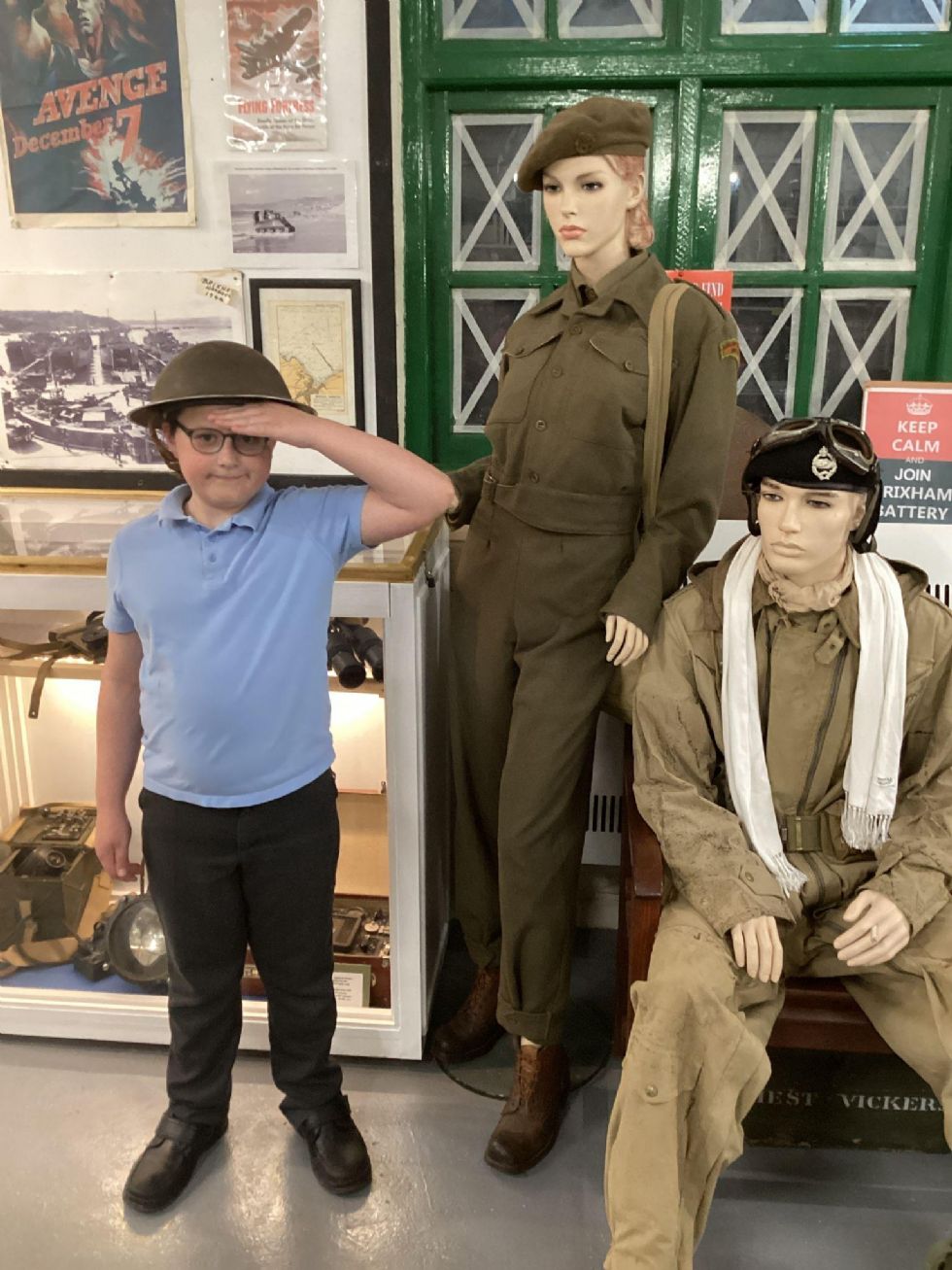 Written by pupils in 8B, 8P, 8S, 8C, 8N