Ten Tors 2019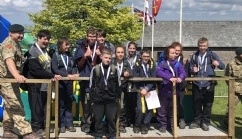 Students take part in Ten Tors 2019
Ten Tors 2019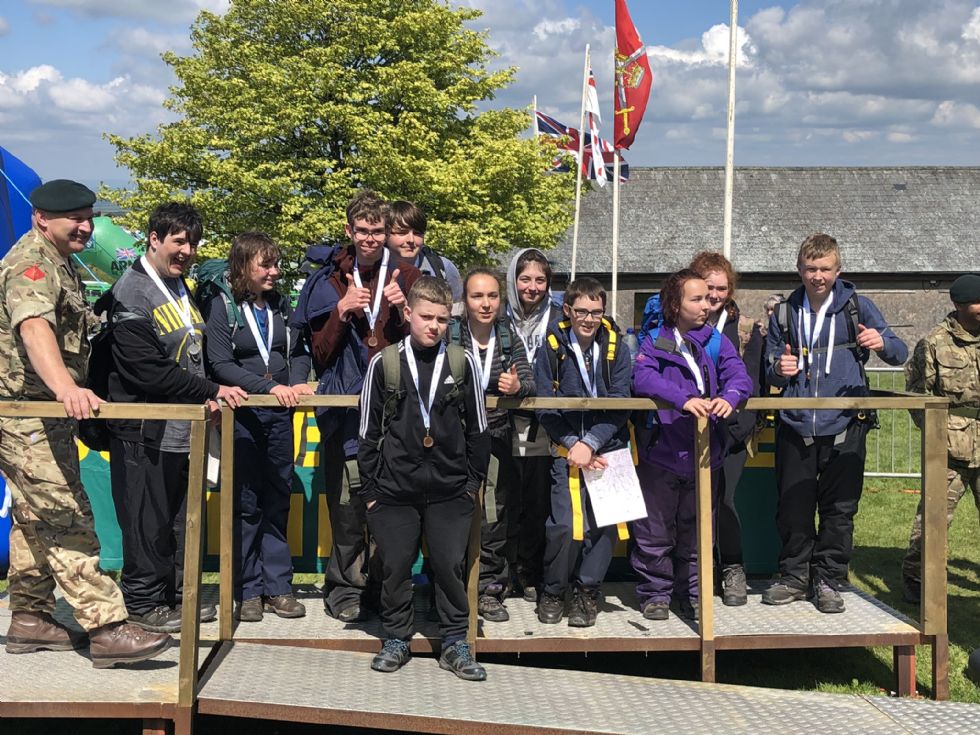 Ten Tors this year was a fantastic success with the children involved exceeding all expectations, rising to the challenge of the Moorland.
I would firstly like to extend thanks to all who were involved in Ten Tors, volunteering many hours to help train and motivate the pupils, your help and time is much appreciated!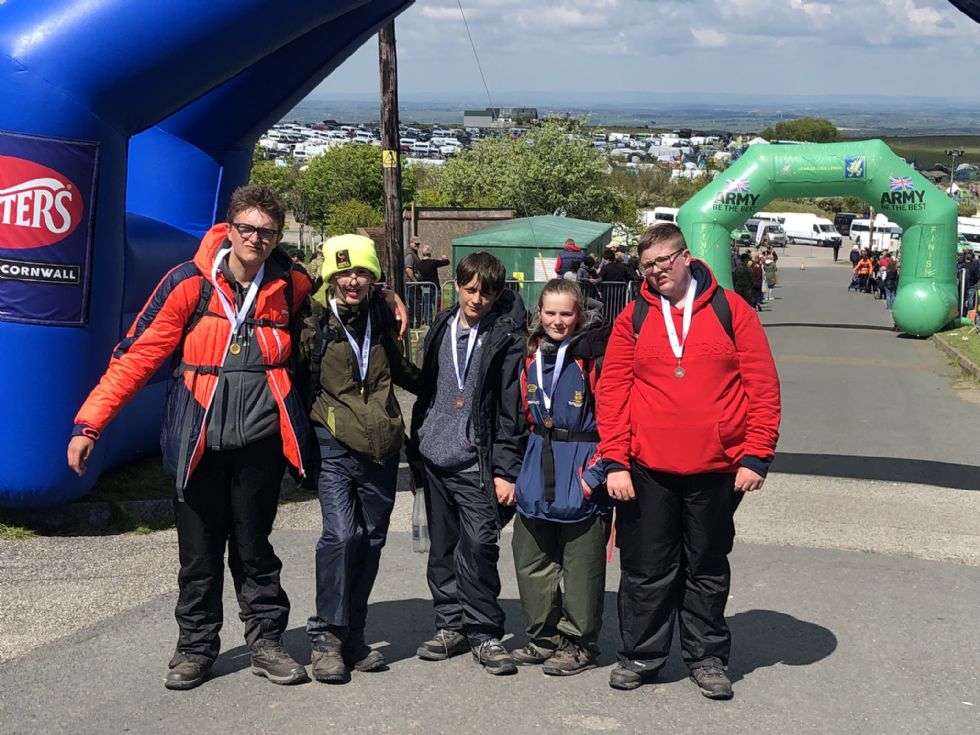 They are: Mr Lock, Mr Thompson, Mrs Mowat, Ms Pitocco, Mrs Tuci, Mr James, Miss Dale, Miss Bicknall, Toby and the 6th formers – Connor O'Rourke, Josh Manley, and Rupert Masters including Ashley Lillington.
Friday afternoon and evening was met with non-stop rain but this did not dampen the spirits of the children who played football, attended scrutineering, drank hot chocolate and willingly went to bed in their own tents at night. Saturday AM was a shock for the children, waking up at 5am to Chariots of Fire, Mr Lock cooking the bacon and eggs preparing the children for the walk ahead. Kit bags checked, we were good to go to the start for 7am. With the weather sunny we were ready for the horn.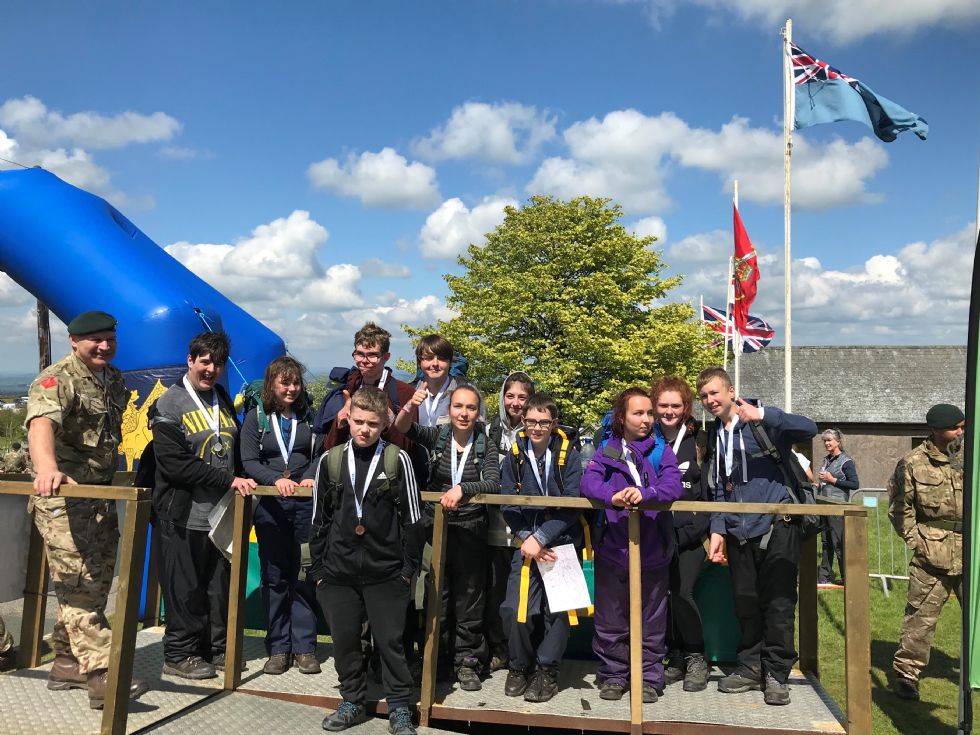 The start is always a busy affair with people lining the walk way clapping you through on your way to the tracks and Moorland, but these slaps soon fizzled out and all groups were on the way to Oke Tor for their various routes.
It is always fantastic to see the children achieve something that is a real challenge for them. This is a challenge and not a race but our teams showed their character and strength in placing highly amongst the finishing teams.
Children were;
15 Mile route: Megan Johnson, Tyler Degowen, Thomas Hocking, Alex James, Jacob Hughes (1st 15 mile team back)
11 Mile route: Ashley Coles, Liam Hyde, Leo Moxhay, Dan Lock, Mia Stewart, Phoebe Stewart, Matthew Roberts, Charlie Oldham, Jake Vizard, Leah Harris, Anya Mae King, Lilly Rodaway. (2nd 11 mile team back)
8.7 Mile route: Harvey Cawthorne, Beth Willicott, Liam Slack, Damon Barlow, Eddie Hoyte (11th 8.7 mile team back)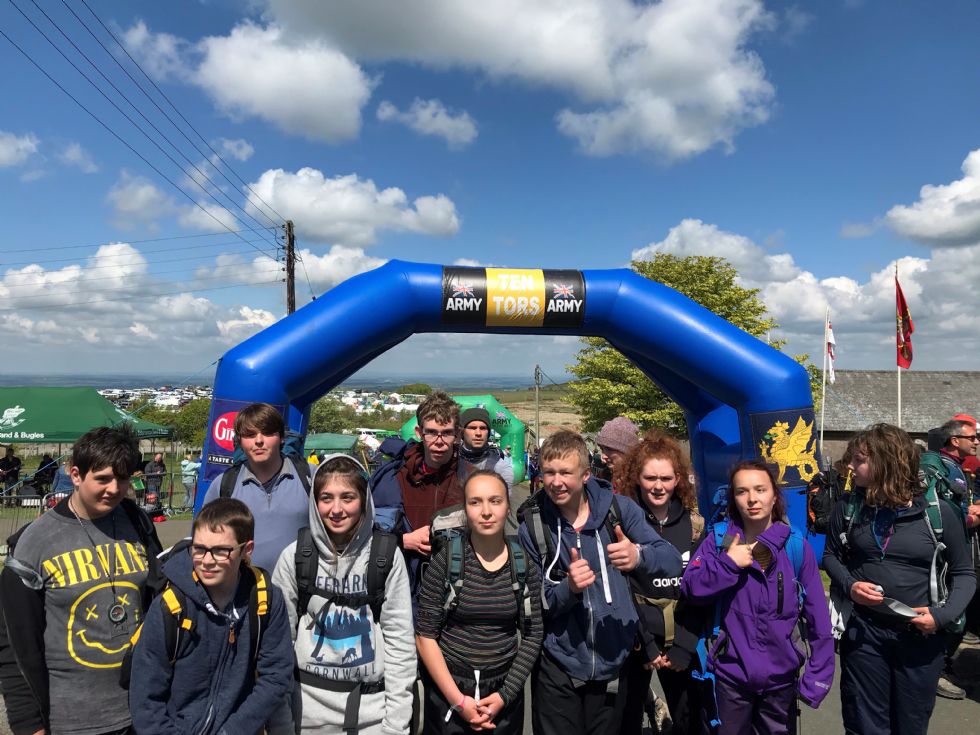 Thank you to all parents and carers who attended the finish, your support was very much appreciated. I hope all the children are exceptionally proud of their achievements.
Mr Wallace