Let's Talk Teenagers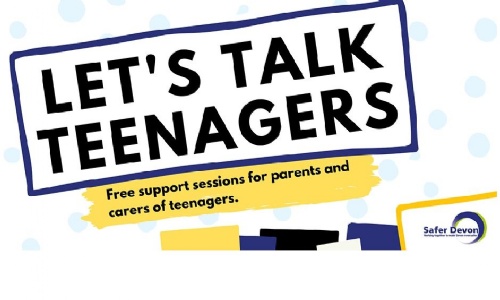 'Let's Talk Teenagers' is a series of online support sessions and an opportunity for parents and guardians of teenagers and pre-teens to hear about the challenges young people are facing today. These evening sessions will be running on consecutive weeks throughout March.
The sessions will discuss the tools parents and guardians can use to support their children and community, covering topics such as: • drugs and alcohol • body image • mental health • social risks • safety online • peer pressure.
Please click on the link below for more information on how you can get involved and how to book sessions.