BeWell@StepOne courses for 2021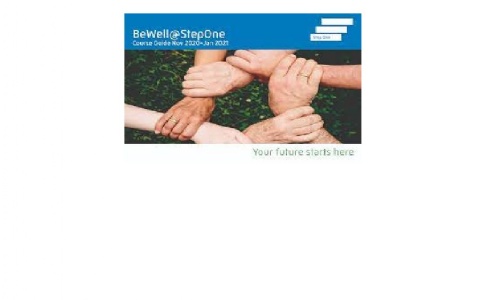 Step One are a Devon-based mental health charity with over 80 years' experience in supporting people with their mental health. They work with local NHS Trusts, GP surgeries and communities to provide the best service, support and information to individuals to help them manage their own mental health and wellbeing.
The stark reality is that mental health problems are increasing, with a reported 1 in 5 people now showing signs of depression (compared to 1 in 10 before the COVID-19 pandemic)* 'BeWell@StepOne' was launched with this in mind. Its mission is to provide support to as many people as possible across Devon through online courses, support groups and learning opportunities. The aim of BeWell@StepOne is to reduce the pressure on our NHS services, and help individuals to manage their own mental health and support others' in their communities. Their courses are completely free of charge and open to people in Devon of all ages. They are run by professional, qualified, and supportive tutors with lived experience of mental health conditions.
For more information, please click on the link below.