Safter Communities Torbay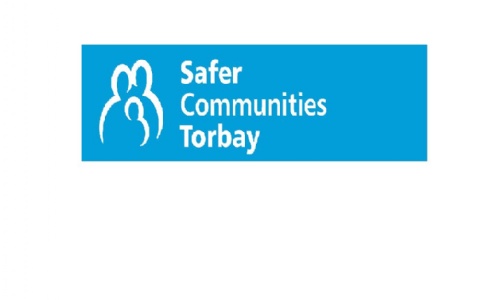 Please see the below information regarding a Counter Terrorism Policing Campaign and a new mobile app launched to support the anonymous reporting of online content of concern. We would welcome your support in championing and promoting the below messages and attached resources with both staff and the wider public. If you have any questions regarding the campaign or app please do get in contact - safercommunities@torbay.gov.uk .
Communities Defeat Terrorism ACT Campaign
As we enter the next stage of lockdown restrictions easing, we want the public to stay safe whilst they enjoy being out and about again. Safer Communities Torbay are supporting Counter-Terrorism Policing's Communities Defeat Terrorism Campaign which encourages communities, the public and businesses to help tackle terrorism and save lives by remaining vigilant and reporting suspicious behaviour and activity.
Whilst understandably terrorism hasn't been front of mind for many during lockdown, the threat of terrorism in the UK has not gone away and remains 'substantial', meaning an attack is likely. The cooperation between everyone in the community is a powerful tool which is why it is so important that we all play our role. Everyone can play their part in helping keep us all safe as venues and sectors of the economy open up again.
Throughout the easing of lockdown and during the summer we are encouraging communities, the public and businesses to help the police tackle terrorism and save lives by remaining vigilant and reporting suspicious behaviour. Any piece of information could be important, no matter how insignificant it may appear. If you see or hear something suspicious, trust your instincts and ACT. To report online and learn more about the signs to spot, visit Gov.uk/ACT. If you have any concerns about reporting, take a look at these FAQ's. In an emergency always call 999.
iREPORTit App
iREPORTit is a new free mobile app that allows the public to quickly and easily report online material promoting violent extremism to the national Counter Terrorism Internet Referral Unit (CTIRU). Information submitted via the app is confidential and completely anonymous with no personally identifiable information collected by the app. Content shared is reviewed by specially trained CTIRU officers who assess each referral and take appropriate action. The app offers the public another way to report worrying or disturbing material and has been introduced as a much simpler and alternative route to going through the government website at www.gov.uk/report-terrorism. Please find attached (to the newsletter email) two posters which include the QR codes to download the apps. The app is available and free to download for both Apple iOS and Android devices.