Tips for protecting yourself on TikTok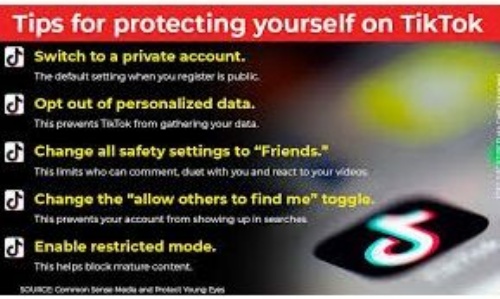 There has been some unpleasant material posted on the social media platform call TikTok, whicH should not be viewed by children.
TikTok has a new feature called 'Family Safety Mode' which allows parents to link to their teens' accounts in order to curb their screen time, limit direct messaging and restrict some content. Please explore this feature if you think your child is using TikTok. Above are some tips for using TikTok safely. If you have any concerns regarding your child's use of social media, please contact the school.