Year 8 at Escot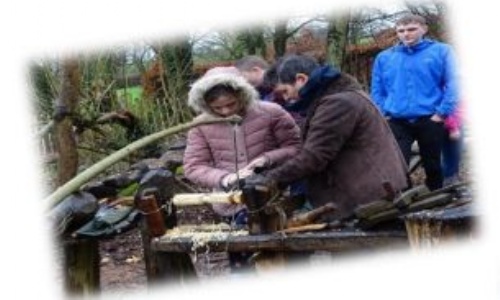 On Monday 27th January 2020, Year 8 went to visit the living histories Saxon village at Wildwood Escot in Ottery St Mary.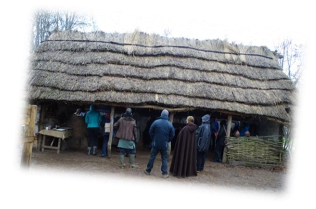 After escaping from the Maize Maze, we had a fantastic day learning about how the AngloSaxons lived; how they made their food, how they made tools and toys, how they made coins and paid for things, and exploring what their houses and shelters were like. We made bread in the cob oven and a clothes pin in the forge, we even wrote in magical Anglo-Saxon Runes.
Despite the rain and cold, we also got to see some amazing animals including wolves, red foxes, birds of prey, otters, lynx and boars! There are six wolves at Escot who have come from Sweden. We were really lucky to get up so close to them.