Construction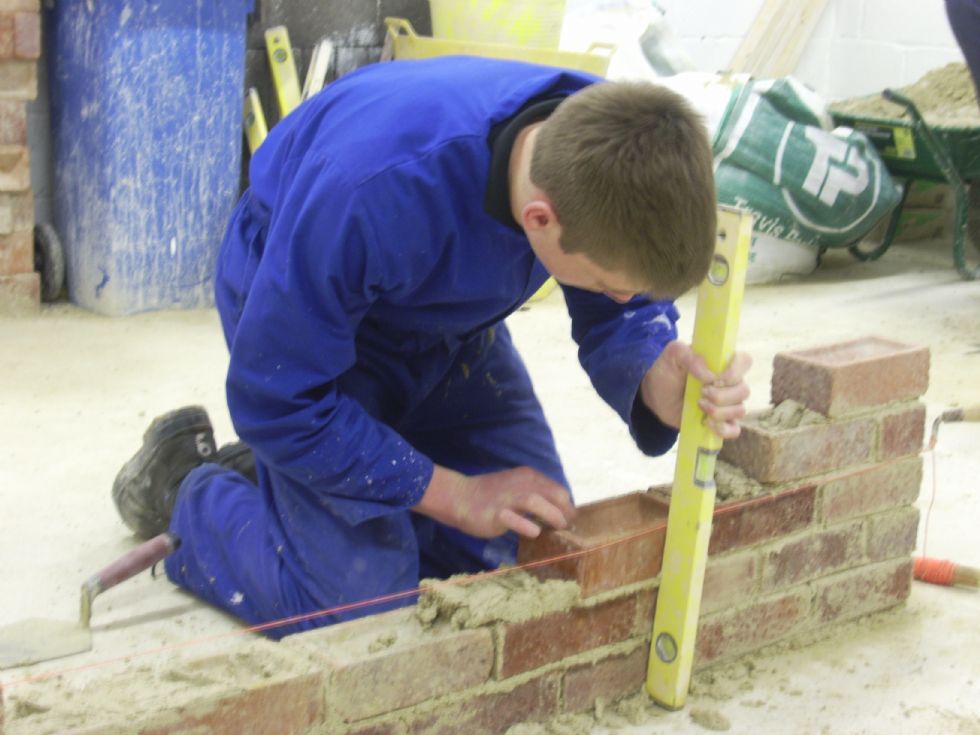 One of the vocational options available to pupils in Key Stage 4 is Construction, which is taught in our purpose-built Construction Skills Training Centre. The course that is currently followed is the City and Guilds 6219 Level 1 Certificate in Basic Construction Skills which consists of practical modules in Bricklaying, Plumbing, Painting & Decorating and plastering. These are taught by tutors who are qualified and experienced tradesman within this field.
The construction course provides opportunities for pupils to apply measuring and planning skills whilst also learning a range of new practical skills. All pupils must learn to handle tools, equipment and materials safely and appropriately, as well as learning good housekeeping habits involved in preparation and clearing away. Health and Safety is a key consideration, particularly with regard to the working environment, using tools and carrying out processes.
During the 2-year course, pupils could experience and practise the following practical skills :
Mixing mortar
Cutting bricks
Laying bricks / basic trowel skills
Building various small walls in stretcher bond
Building a wall in English bond
Using compression joints on copper pipe
Soldering capillary joints onto copper pipe
Connecting plastic waste pipe
Plumbing in a bathroom basin
Testing for leaks
Painting walls with emulsion
Preparing and painting panelled doors
Painting skirting board, dado rails and door trim
Hanging lining paper
Hanging decorative wallpaper
Levelling
Assessment is by means of practical assignments that must be completed independently and to the required standard – pupils may attempt the task as many times as is needed. Verification is performed by our Internal Quality Assurer at regular times throughout the course and, by our External Quality Assurer who visits the centre at least once every year. Photographic records are kept of pupils' work along their completed assignments within a portfolio of work.
We have a working partnership with Cavannah Homes, and part of the course involves pupils visiting local construction sites to see first-hand how the various trades work together to produce finished houses.
This course is suitable for any pupil with a practical inclination and who may wish to consider a great career in construction, either through an apprenticeship, by progressing on to our dedicated construction pathway within our 6th form or Further Education.