Animal Care
In Key Stage 4 and Sixth Form pupils have the opportunity to study Animal Care as a vocational option. We currently follow the ABC specification leading to the Level 1 Award/ Certificate in Practical Small Animal Care Skills.
We also offer taster sessions to younger pupils within school and also provide lessons for some external pupils.
There are daily lunchtime Animal clubs run by Anna our Animal Care Apprentice where pupils get to work with a variety of animals.
Within the school we have access to a wide range of small animal species – invertebrates (large spiders and insects), fish (both marine and freshwater, including piranha!), reptiles (snakes, lizards, turtles and tortoises), birds (chickens and soon ducks!) and mammals (rabbits, guinea pigs, chinchillas, gerbils- just to name a few). A dislike of one particular group of animals is not a bar to pursuing this course….for example, a pupil who does not like spiders and insects should not feel that they cannot take part, since there are many other animals available to work with, and we can adapt the work that they do to suit their preferences.
Over the course we look at many aspects of animal care, including: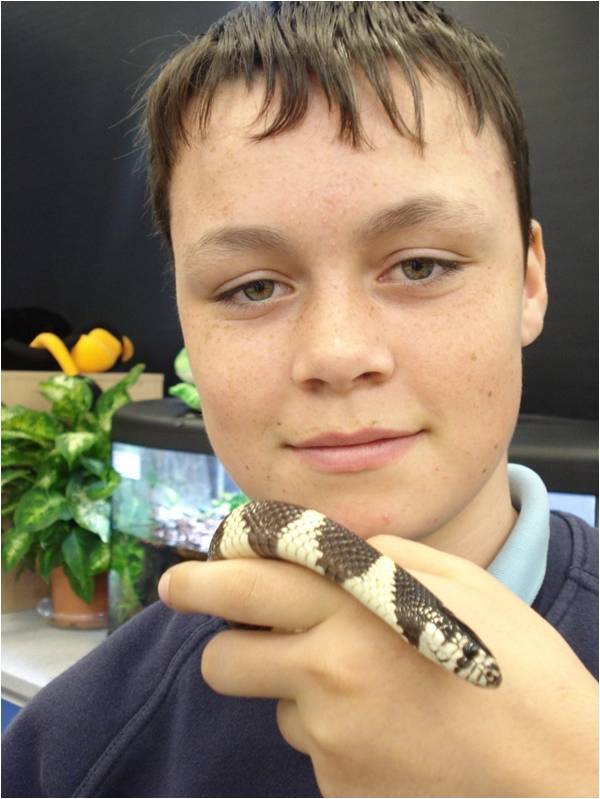 Principles of the care of animals
Assisting with the care of animals
Recognising the types and body parts of small animals
Assisting with animal accommodation
Assisting with animal feeding
Assisting with maintaining the health and well-being of animals
Showing visitors around a small animal enterprise
The course is assessed by portfolio – there is no examination requirement and our lessons are a combination of practical "hands on" work and theory. In order to enrich our pupils' experiences, often work experience can be linked to Animal Care if this is a particular interest. Popular work experience locations in the past have included: Totnes Rare Breeds Farm, The Bird of Prey Centre, ROC Farm and Shaldon Zoo. In the past, we have also delivered the popular "Really Wild Road Show" to other schools in the area, which gives our pupils the opportunity to share their understanding of our animals with pupils from other schools.
Our Animal Care course is a good option for pupils considering a college course or career in any field related to animal welfare.
Our Sixth Form also offers Animal Care or if pupils have already completed this, they can progress to a Level 2 if able, or study extra Level 1 units to broaden their understanding and experience.
A couple of our Sixth Form Animal Care students have gone on to gain Animal Care Apprenticeships and some have secured voluntary work with animals as well as part-time jobs.
For further information please do not hesitate to contact the school.