Animal Care
In Key Stage 4 pupils have the opportunity to study Animal Care as a vocational option. We currently follow the ABC specification leading to the Level 1 award/certificate in Practical Small Animal Care Skills.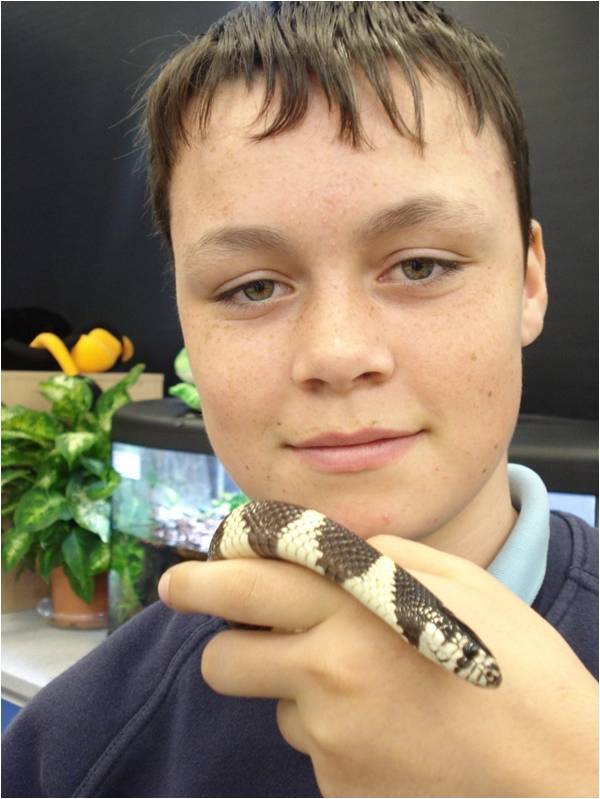 Within the school we have access to a wide range of small animal species – invertebrates (large spiders and insects), fish (both marine and freshwater, including piranha!), amphibians (frogs, toads and newts), reptiles (snakes, lizards, turtles and tortoises), birds (chickens) and mammals (rabbits, guinea pigs and chinchillas). A dislike of one particular group of animals is not a bar to pursuing this course….for example, a pupil who does not like spiders and insects should not feel that they cannot take part, since there are many other animals available to work with and we can adapt the work that they do to suit their preferences.
Over the course we look at many aspects of animal care, including….
Principles of the care of animals
Assisting with the care of animals
Recognising the types and body parts of small animals
Assisting with animal accommodation
Assisting with animal feeding
Assisting with maintaining the health and well-being of animals
Showing visitors around a small animal enterprise
The course is assessed by portfolio – there is no examination requirement and our lessons are practical and "hands on". In order to enrich our pupils' experience we undertake trips to other establishments – for example, Paignton Zoo, Shaldon Zoo, Dartmoor Wildlife Park, Living Coasts and the National Marine Aquarium. We also deliver the popular "Really Wild Road Show" to other schools in the area, which gives our pupils the opportunity to share their understanding of our animals with pupils from these schools.
We are particularly interested in developing our breeding programme. We have successfully bred many of our animals, and this year we have a particular focus on our reptiles - we have leopard gecko eggs in the incubator now, and some of our snakes are preparing to lay eggs this year. We have managed to sell on some of our offspring and the money has been used to buy equipment and resources for the school.
Our Animal Care course is a good option for pupils considering a college course or career in any field related to animal welfare.
For further information please do not hesitate to contact the school.