Mike Lock OBE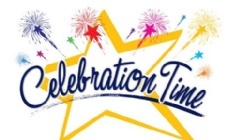 A HUGE congratulations to our headteacher Mr Lock on being awared an OBE.
Dear Pupils, Parents/Carers and Friends of Combe Pafford School
As Chair of Governors, it is my greatest pleasure to announce that our Head Teacher, Mr Lock has been awarded an OBE in the New Year's Honours list "for services to children with special educational needs and disabilities". This is a tremendous accolade for Mr Lock himself and for all who are involved with Combe Pafford – pupils, parents/carers, staff, governors and friends of the school, past and present
Mr Lock joined Combe Pafford School as a teacher in 1989 and became Head Teacher in Jan 1994. The school then was much smaller than it is today. The changes over the past 26 years have been transformational and are a direct result of Mr Lock's drive and determination to provide the very best curriculum and facilities for all pupils.
From 2007 onwards, Mr Lock had a vision to improve the vocational opportunities/careers for all Combe Pafford pupils alongside their academic programmes. His dream, along with the staff, was to build a Business and Enterprise Centre. Today, through various funding opportunities, the school boasts a range of excellent facilities and links with business partners (in 2019 80% of our Sixth Form students achieved employment, apprenticeships or internships last summer as compared to the national average of less than 6%) :
A very popular 6th form that is growing steadily
A range of vocational courses in purpose built first class facilities
Links with schools in Beijing involving an annual trip to China
The Yellow Frog Café for the school and community run by pupils and staff
Links with local secondary schools to offer vocational courses
School offers apprenticeships in a range of areas
Most recently an all-weather pitch
Ongoing plans for developing the on-site horticulture provision with produce for sale in the future and a purpose-built music room.
Mr Lock has led the staff and governors with his vision for the school; he is constantly working at improving provision, welcoming pupils with additional needs alongside moderate learning difficulties with a very successful ASD (Autistic Spectrum Disorder) provision.
The school would not be the success it is today if it were not for Mr Lock's determination to put pupils not only first but at the heart of every project. As a result, literally hundreds of pupils have benefitted from the outstanding provision.
I am absolutely thrilled for the school that Mr Lock has been recognised for his years of dedication to the young people who attend Combe Pafford.
We shall celebrate Mr Lock's achievements in the near future.
My best wishes to you all
Jane Hallwood
Chair of Governors