Hospitality & Catering
One of the most exciting vocational options open to pupils in Key Stage 4 is Hospitality and Catering, which is taught purpose-built cafe, 'The Yellow Frog' and catering kitchen on the school site, an exciting addition to our suite of vocational teaching facilities. We currently offer the AIM Awards Level 1 Certificate in Skills for Employment in Hospitality and Catering. We have a number of staff with professional experience in the field who we can call upon to teach these courses.
Hospitality and Catering is particularly important because of the link to local tourism and the hotel trade. Pupils learn how to handle knives, graters and other kitchen equipment safely and under supervision whilst preparing dishes that might be found on a typical restaurant menu. Pupils are trained to follow the necessary food hygiene procedures, and made aware of other key health and safety considerations such as slippery floors, hot surfaces and sharp implements.
During the 2-year course, pupils will get the opportunity to experience and practise some/all of the following practical skills :
· Prepare simple starters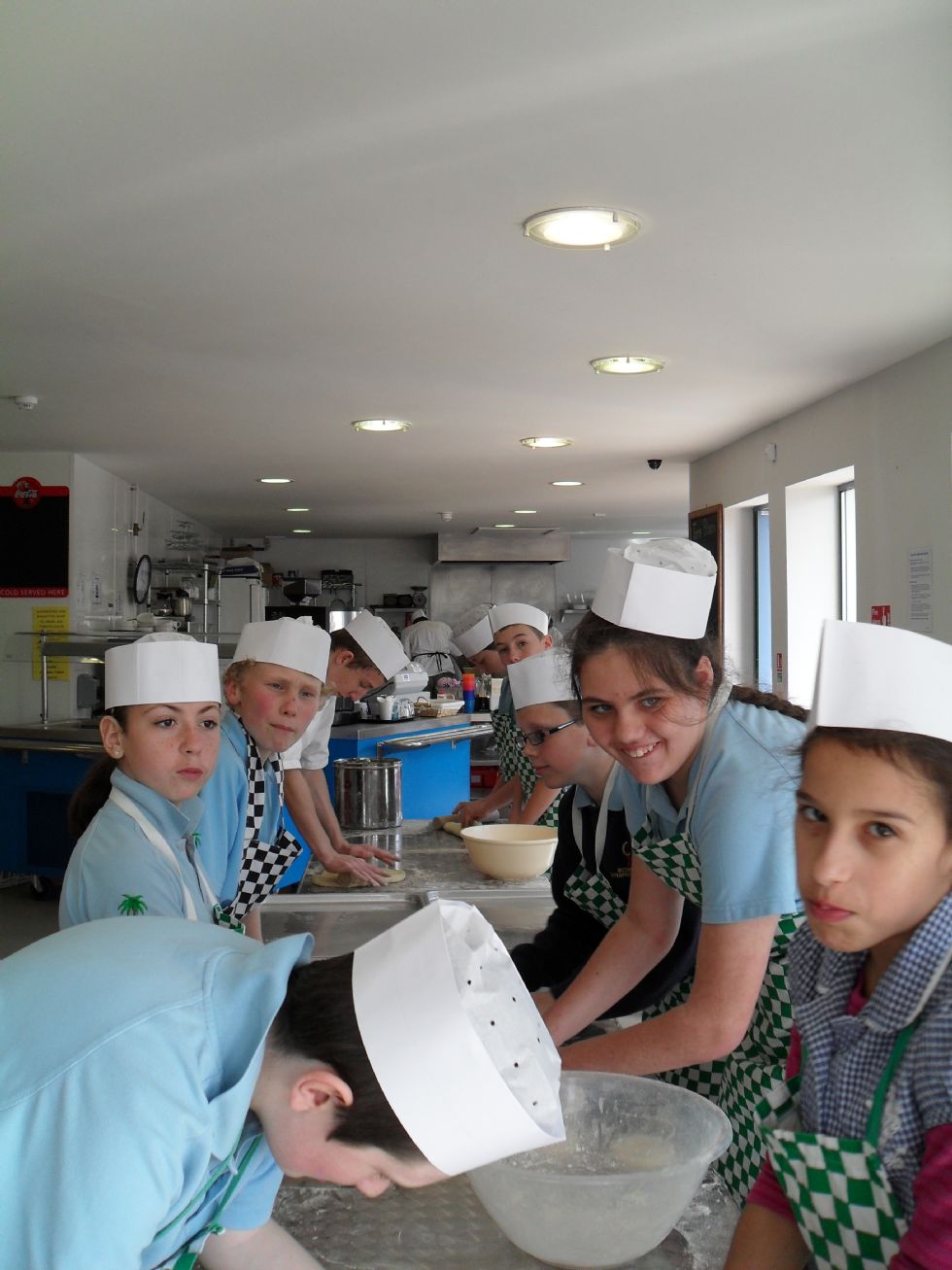 · Prepare fruit and vegetables
· Prepare and cook a variety of main meals
· Make sauces and gravy
· Work with meat and fish
· Prepare salads using fresh produce
· Prepare a variety of desserts
· Bake cakes and pastries
· Make soup using natural ingredients
· Use a range of cooking techniques
· Learn Barista coffee-making skills using a machine
Assessment is by observation of practical tasks in the kitchen to demonstrate competence, together with a portfolio containing evidence of work and underpinning knowledge. In the case of Barista skills, there are also some simple written tests. Verification is either performed by an External Moderator who visits the centre every year, and/or by means of a postal sample of pupils' work for remote moderation.
We have a good relationship with a number of local hotels, and occasionally the group will visit one of them to learn first hand about how a hotel kitchen operates behind the scenes, or pupils will choose to do their work experience there. A popular trip is to the annual WorldSkillsUK event at the NEC in Birmingham, where pupils can observe the nation's most talented young chefs in action. This course is suitable for any pupil who enjoys cooking and is also interested in working in the Hospitality and Catering industry when they leave school.