Alice's Throne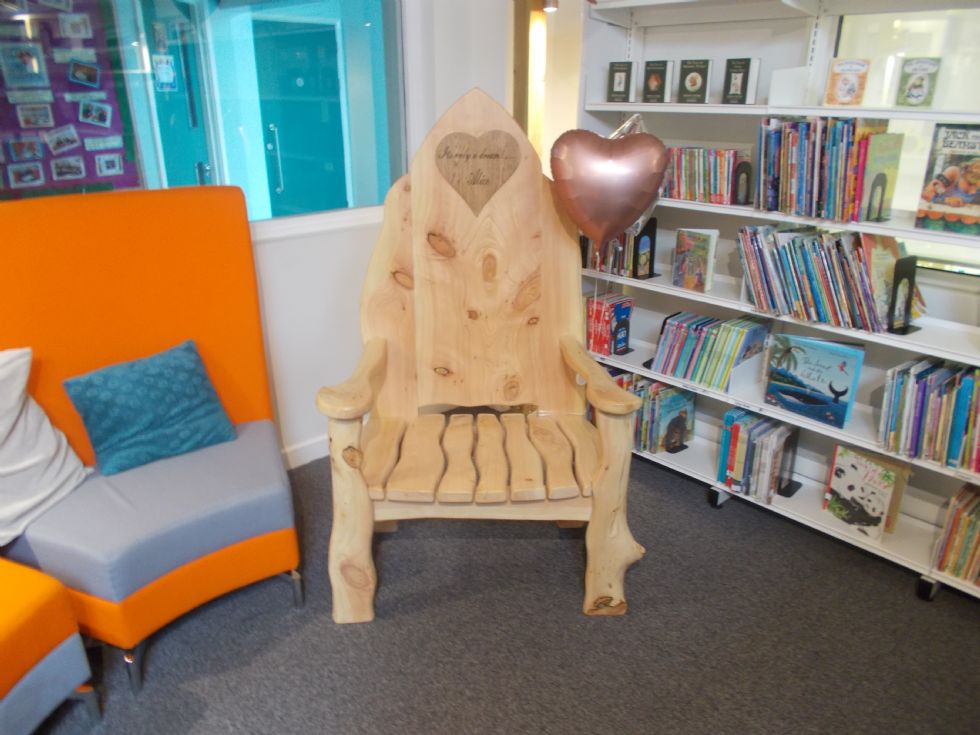 Alice's Throne
It was with great sadness that we learnt of the sudden death of Alice Sloman last term. Alice was a year 10 pupil, known by many staff and pupils across the school for her very vibrant and bubbly personality.
Pupils within the Upper School were keen to create a lasting tribute to their friend Alice and knowing her love for the library, suggested a piece of furniture to be placed in this space. Chunky Monkey Furniture, based in Exeter, were commissioned to create a bespoke, hand-made reading throne as a fitting tribute to Alice, a proud library monitor. Year 10 chose to engrave the chair with the quote from Alice in Wonderland, 'It's only a dream...'
The throne was unveiled by Alice's parents, Mr and Mrs Sloman during a remembrance assembly attended by Years 10 and 11. It now sits proudly at the entrance of our school library.
We hope that the reading throne will be enjoyed and used widely by staff and pupils for many years to come.
Jenny McVeigh