Pupils visit Plainmoor!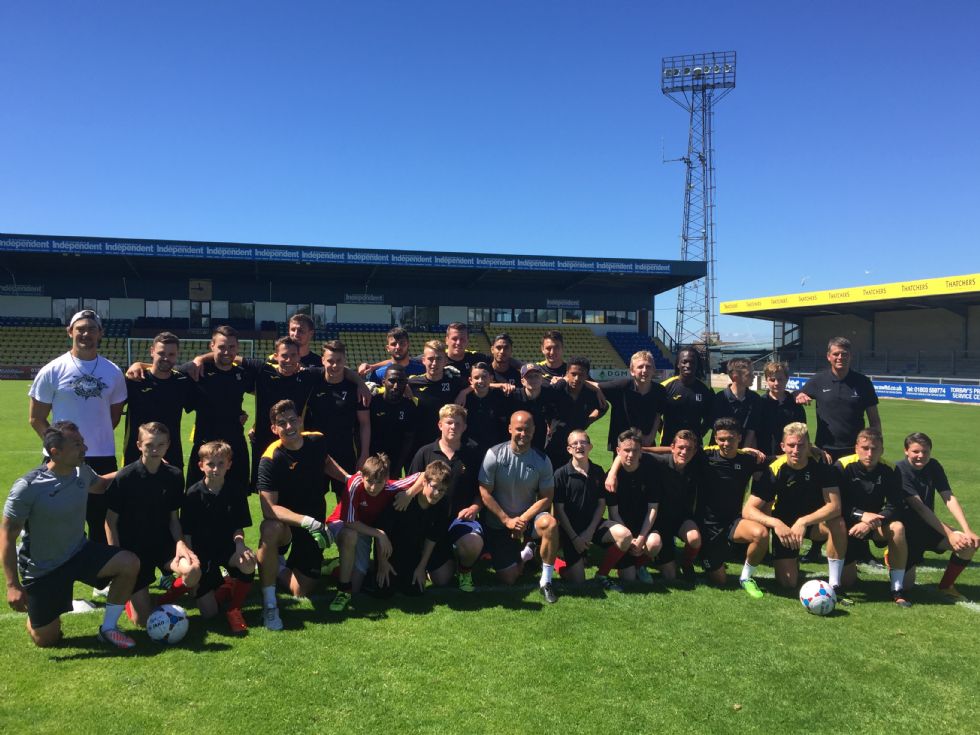 Pupils from Combe Pafford School in Watcombe came for a workout and took part in training with the first team on Monday morning. They got a taste of what the players actually do, the whole warm up process, skills work, shooting and even some game time. There were some very hard working and talented boys, and even the heat didn't slow them down from picking out the top corner regularly in shooting practice.
Combe Pafford is an amazing school run by a superb headmaster and great set of teachers. We are very proud to have a long standing relationship with the school and look forward to working with them again soon, both at the school and at the ground.
See you all in September.
Kevin Nicholson and the Team – Torquay United