Anglo Saxon village
By Mr Bamsey, Year 8 teacher
Year 8 enjoyed a fantastic trip to Escot to learn about how life was during the Anglo-Saxon days.
As part of their topic on Heroes or Villains, the children had the chance to experience day-to-day activities at a purpose built village designed to reflect life more than 1,500 years ago.
After meeting our hosts, who were dressed up in Anglo-Saxon clothes, we put down our bags and headed for the maze.
Designed by Adrian Fisher, a world leader in his field, the Escot maze was built in 2004 chiefly by estate staff using over 4,000 beech plants.
Beech was chosen because of the way it mirrors the changing seasons: the maze is as beautiful in its warm winter brown coat as it is in its bright green dress in spring.
With its flying bridges and route-changing switch gates, the puzzle is harder than it looks. And the children relished the challenge of solving the conundrum with some taking up to half an hour to negotiate the head-spinning course.
Once we re-grouped, it was time to try out some Anglo-Saxon activities such as jewellery making, bread making, wood chipping and cutting large logs. It gave the children a real flavour of what life would have been like back from the 5th to the 11th century.
After a hearty lunch, it was time to take a tour around the beautiful grounds where we spotted a host of wildlife and then got to have a go on the jaw-dropping death slide. It really was quite daunting but it proved no problem for Mr Dowell and a number of children.
One more scamper around the maze brought proceedings to a close and it was time to head back to school.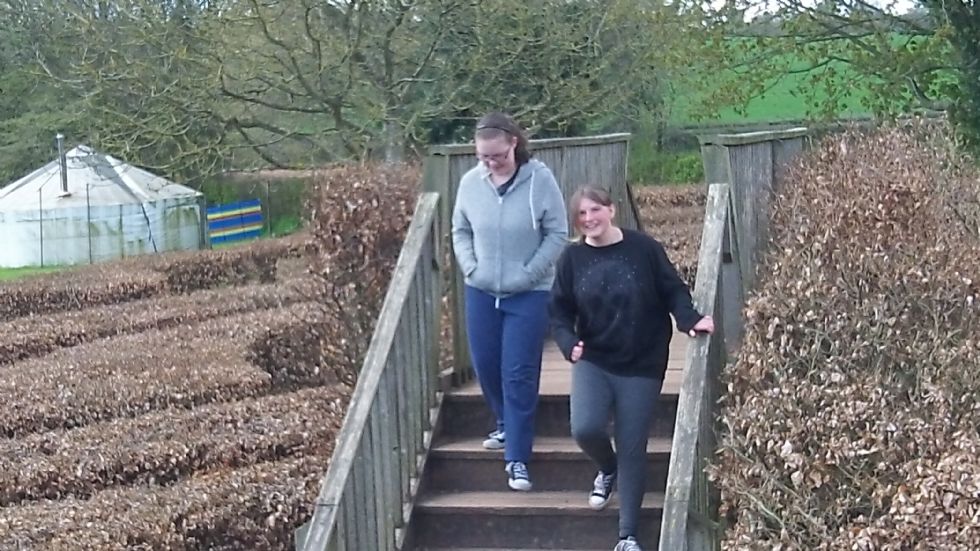 Pupils heading for the maze, which was made of beech trees.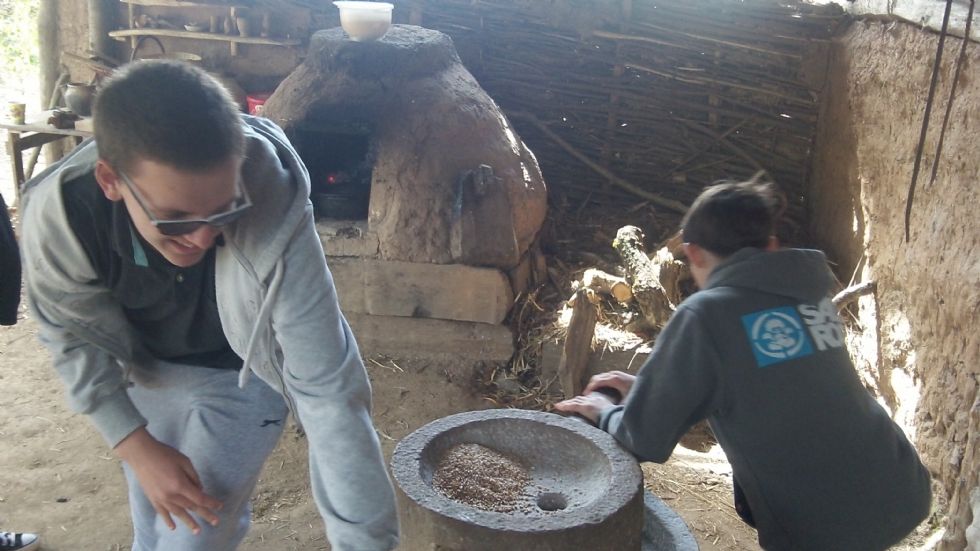 Grinding corn the Anglo Saxon way.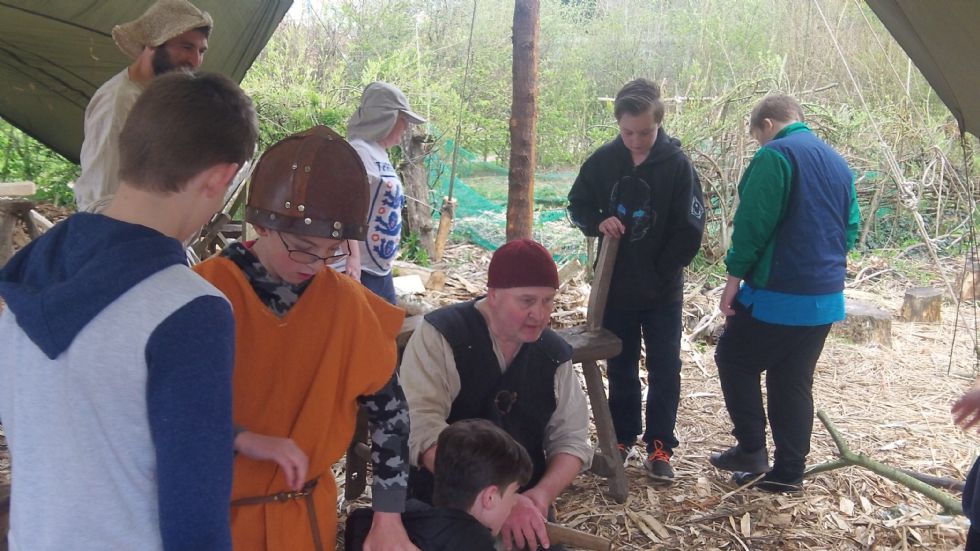 Pupils experience wood working skills.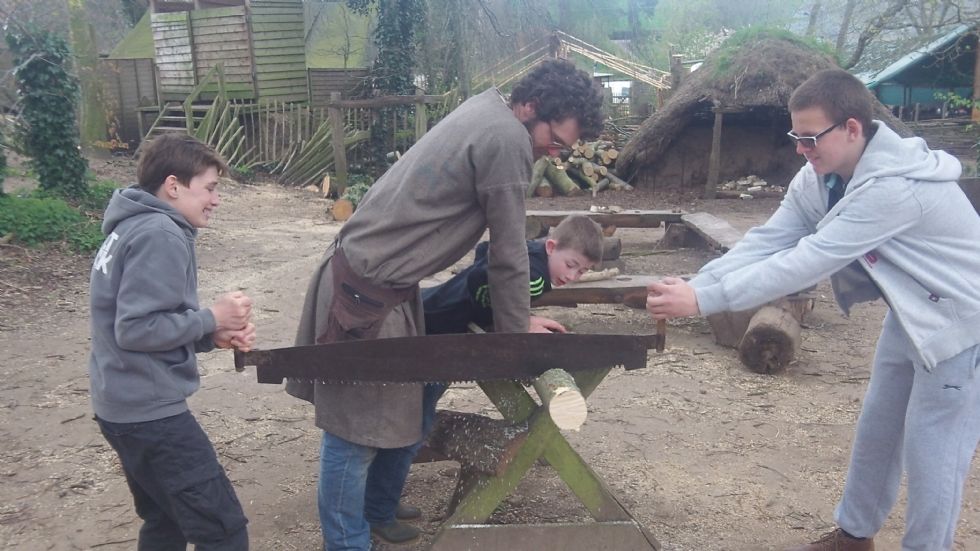 Preparing wood the hard way.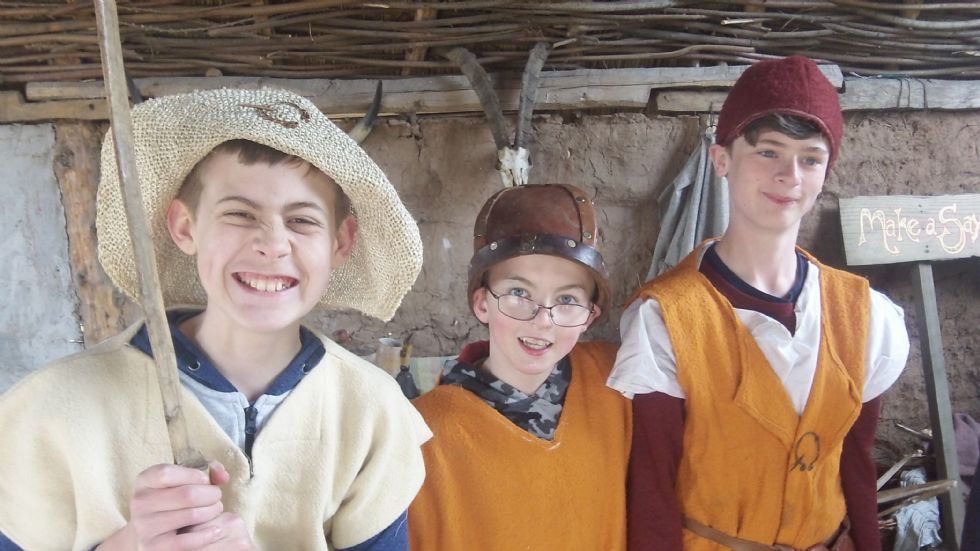 Dressed in the costume of the day - pupils feel part of the past.