Class 7P Tour the Dawlish Fire Station
By Mrs Smith, teacher of class 7P
On Wednesday 20th April, 7P went to visit Dawlish Fire Station as part of their Life Skills topic.
This half term we have been learning about personal safety, road safety and more recently about the emergency services, and how they keep us safe.
We met Mark and Paul who work at the fire station, and they told us all about the work they do.
They explained that they are not only Fire fighters, but also part of the rapid response/first response team, which means they go to many medical emergencies and accidents before the Ambulance arrives.
Mark and Paul brought out "Resussy Annie", and showed us how to administer first aid to someone who was unresponsive. We were told it was 30 chest presses to 2 blows of air! We got to try this out for ourselves!
They then showed us the new fire engine that Dawlish has been given, and all the equipment on board. We got to sit in the fire engine and try out the hose! Which was great fun!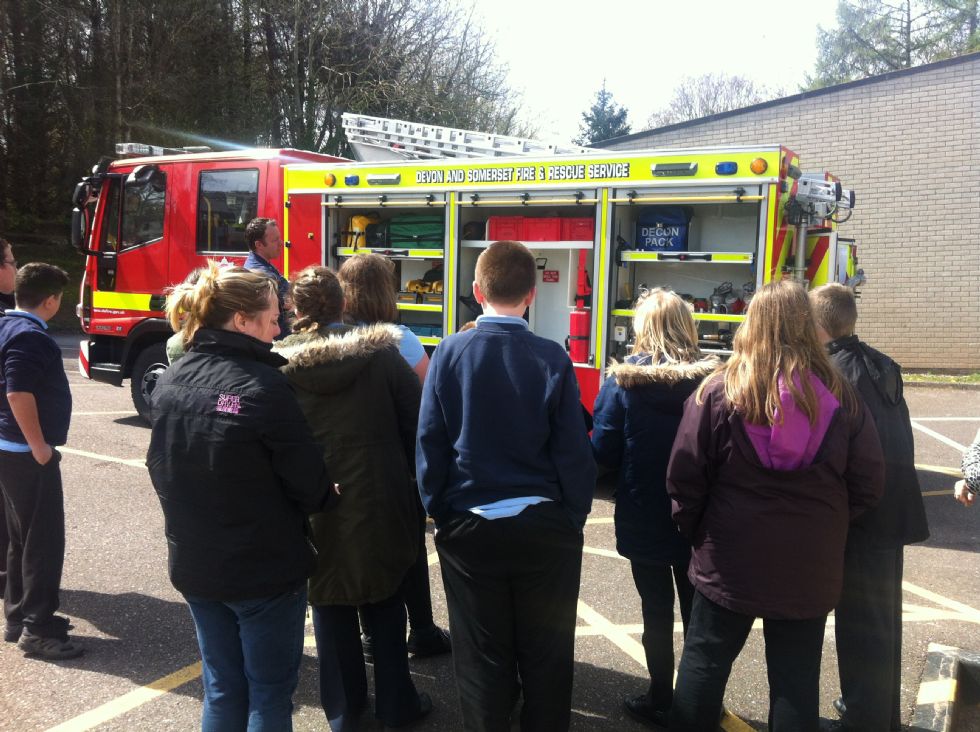 Pupils check out the new fire engine.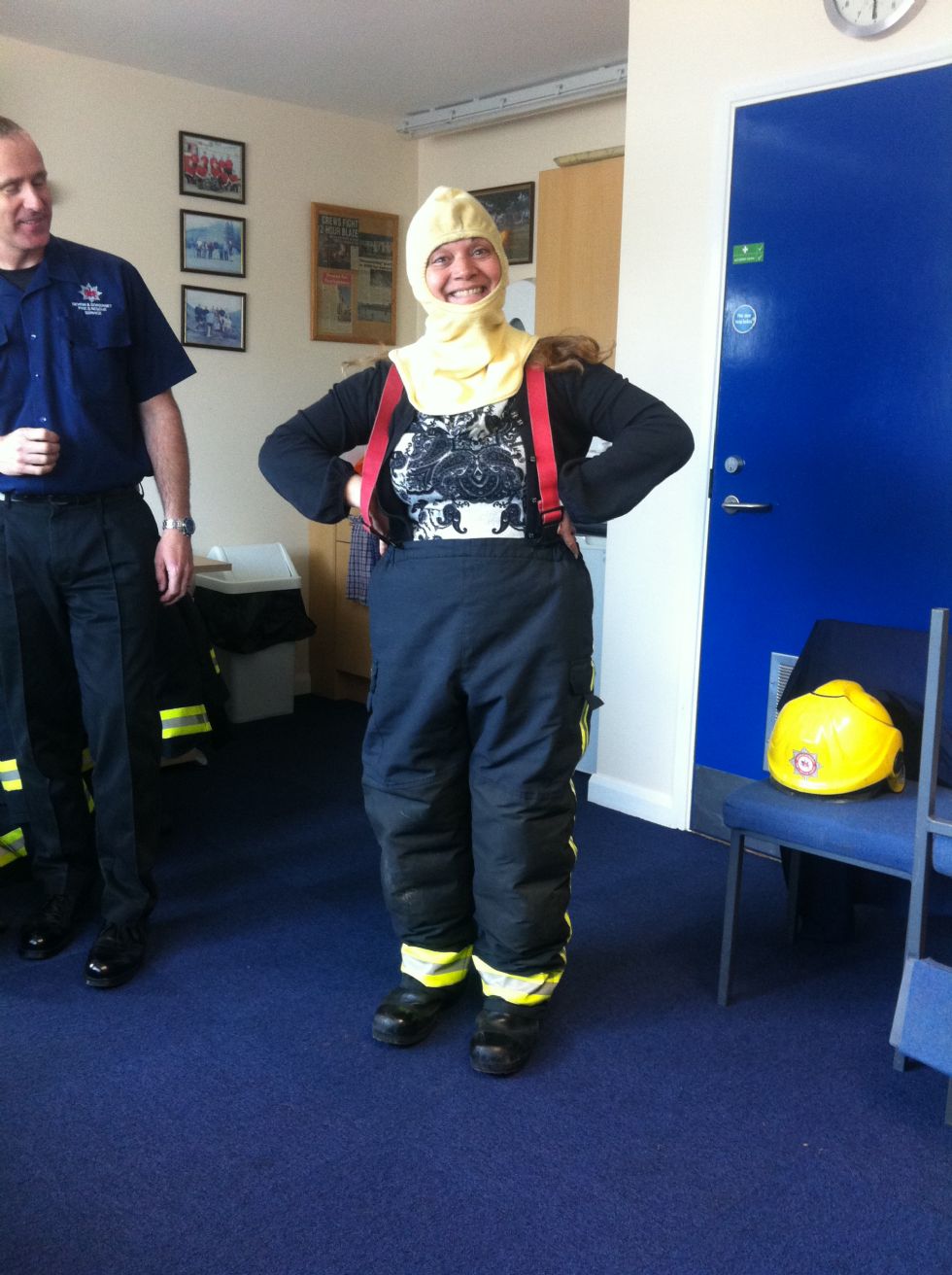 A member of staff trying on the protective clothing worn by Fire staff.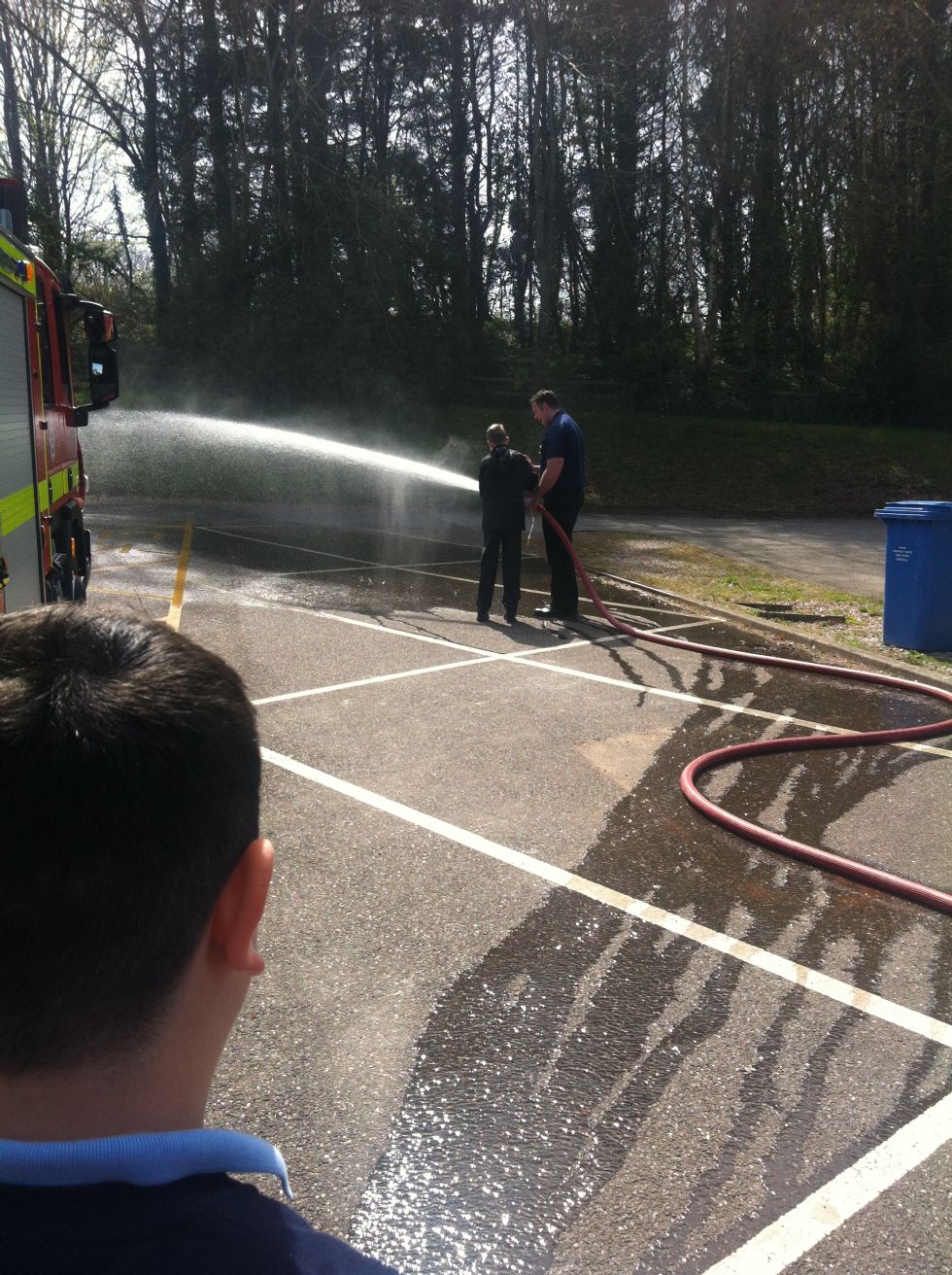 Pupils experience the operation of the fire hoses for themselves.
A very inspiring day was experienced by everybody.