Gambia afternoon
YEAR eight were given a fascinating insight into what life is like in The Gambia after a special visit from one of their inhabitants.
Debbie Williams, from Ivybridge, left her teaching job and sold her house and all of her possessions 10 years ago to start up a charity designed to help educate children in The Gambia.
She lives in a mud hut for the majority of the year and has set up a number of schools with the money raised from her project.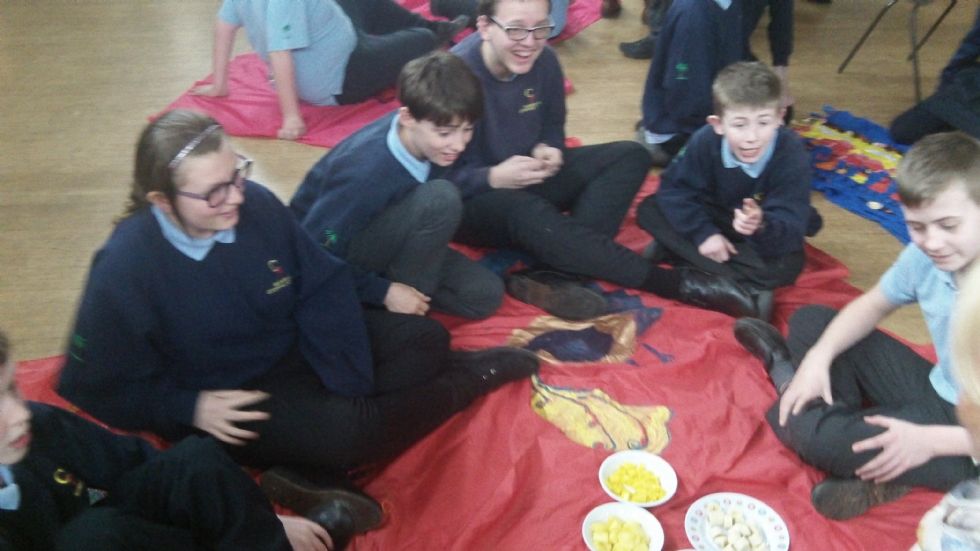 Having visited Combe Pafford on a number of occasions, she was able to come back in to talk to the children before flying back out to The Gambia.
Debbie showed us some pictures from the village she lives in and the children that have been educated at her schools.
She put on display some native clothing, jewellery and other items brought back from the Gambia.
During her visit we got to try some traditional Gambian food and we then went back to our classes to think of some fund-raising ideas to help her charity.