Bygones - Time travel!
By Miss Norrish, teacher of class 5N
To start our exciting new topic this term 5N and 4G went to Bygones museum to learn all about the past.
We really enjoyed learning lots of things about the past. During the visit we learnt about historical evidence. We know that a museum gives us lots of information about the past, the models, artefacts and pictures help us to think about what it was like. We even took a trip back in time ourselves... look at us all dressed up in clothes from the Victorian times. It was a very interesting trip and we all learnt a lot.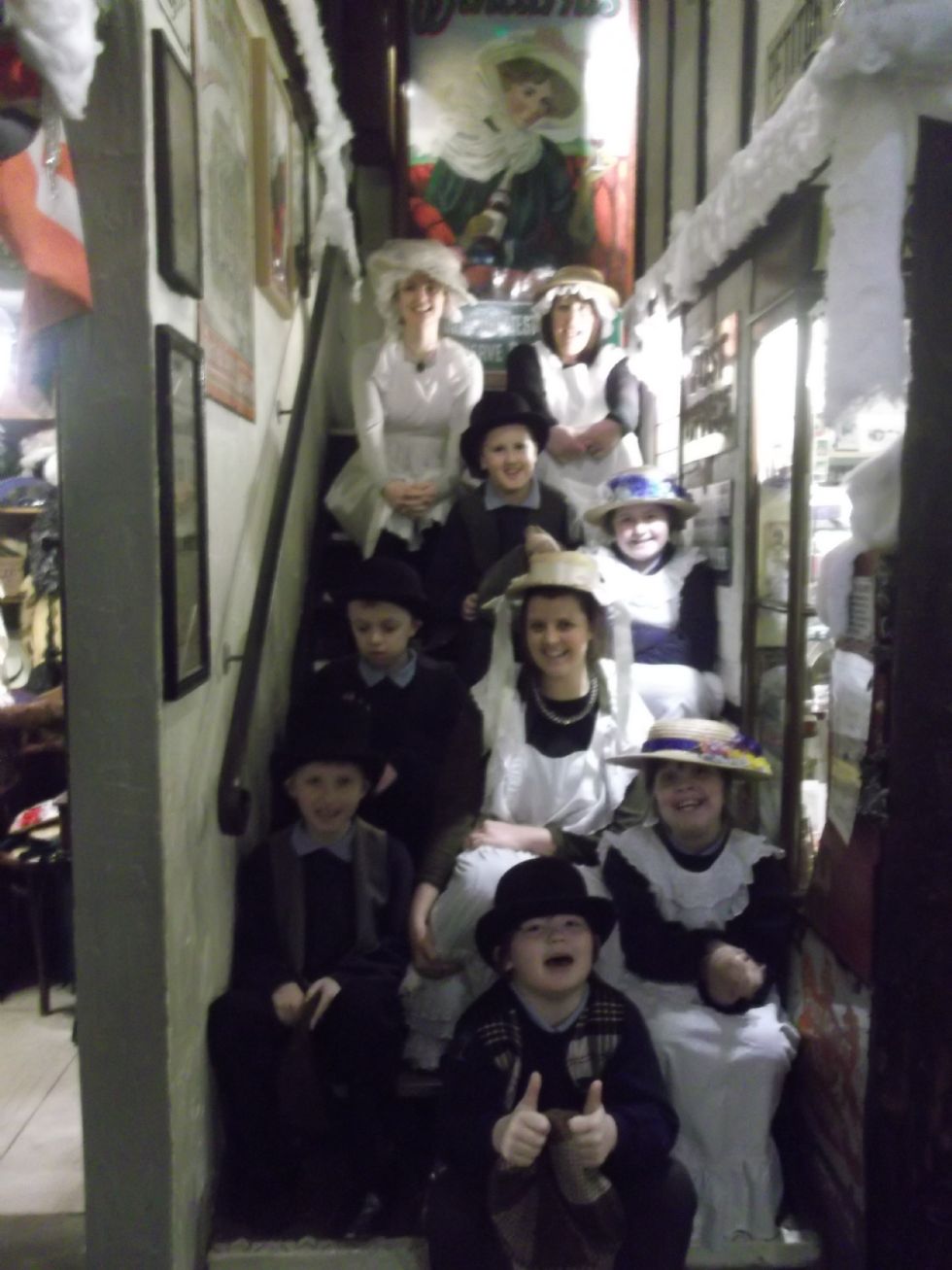 Our pupils and staff pictured dressed up as Victorian folk, while on a recent visit to Bygones