Tudor Times - Totnes
Tudor Totnes!
By Mrs Hanbury, Head of Lower School
On Friday the 8th of January 7H (and the rest of Year 7, the following week) visited Totnes to kick off their Tudor topic in style!
Pupils became time detectives for the day, armed with clipboards and a trail to follow! First, pupils hunted down the Elizabethan House, looking for other houses that were of the same Tudor style. We discussed how town houses were decorated externally and were able to see an ornate ceiling within one! Next, pupils looked for the East Gate and thought about why it may have been constructed. We followed our trail up to the 'Narrows' and found out more about Tudor life…did you know that Tudor people would throw the contents of their bed pans out the window? Yuck! Finally, we hunted down the ancient Leech Wells, looking for clues about their existence. It was unlucky that it was such a wet day; however, we got back to school, dried out our trip booklets and did not let the weather ruin our fun!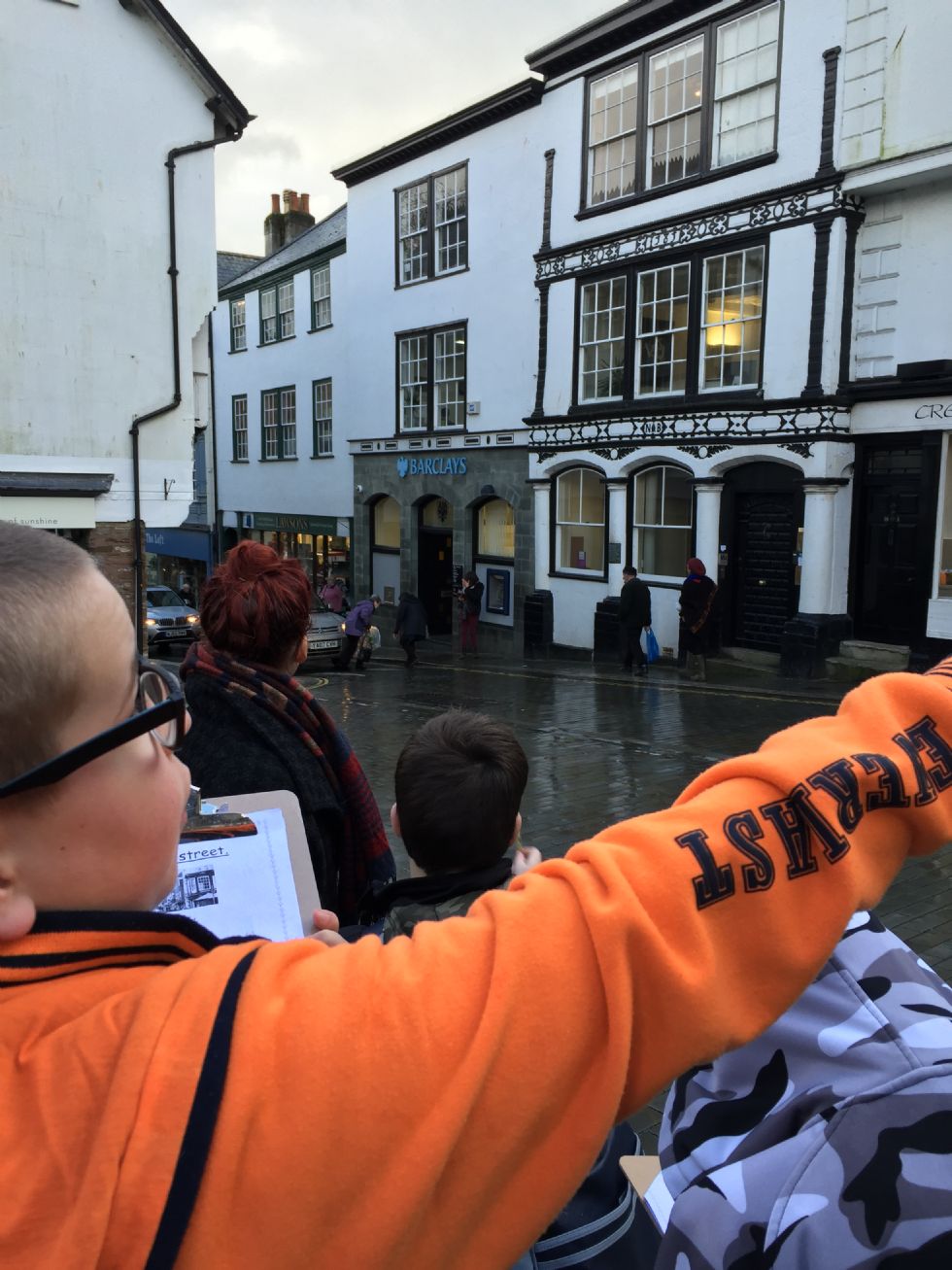 Above: Pupils identifying Tudor buildings in Totnes town centre.
The leech wells of Totnes - yuck!