World Book Day 2019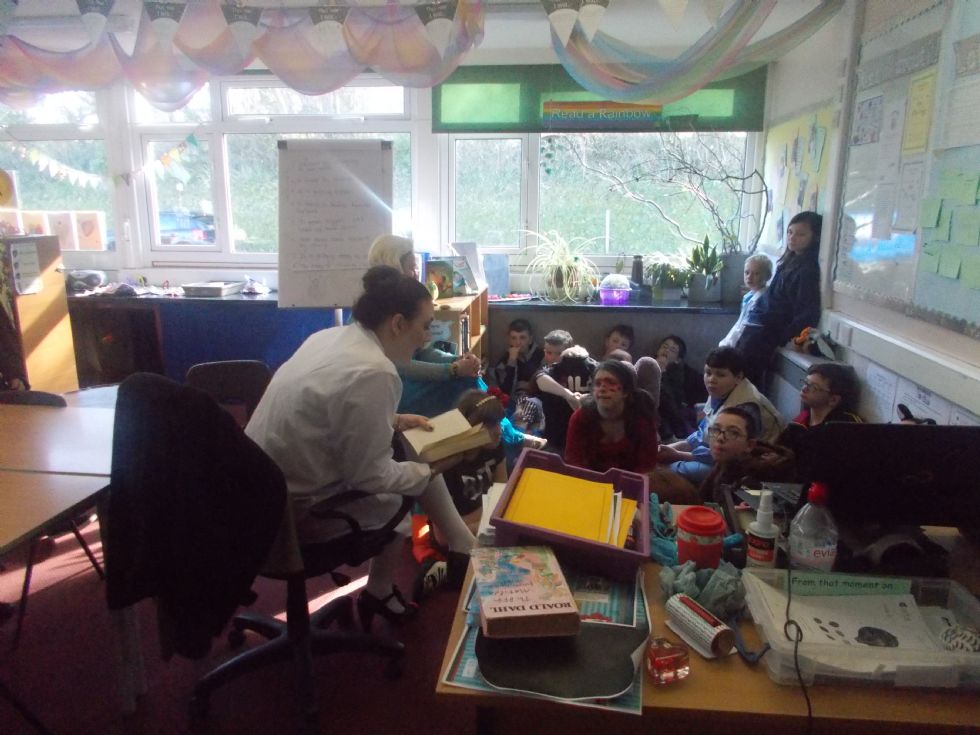 This year our World Book Day celebrations were a huge success.
During World Book Day assembly it was fantastic to see favourite book characters being brought to life when pupils and staff dressed up for the day. There were so many wonderful characters to look at and talk about! Magical Harry Potters, powerful superheroes and an array of funny characters from Charlie and the Chocolate Factory were all a big hit. Dr Seuss characters were also popular as were many fairy tale characters ranging from Snow White to Goldilocks. Last but not least, we also had some scary Demon Dentists from the fantastic author David Walliams.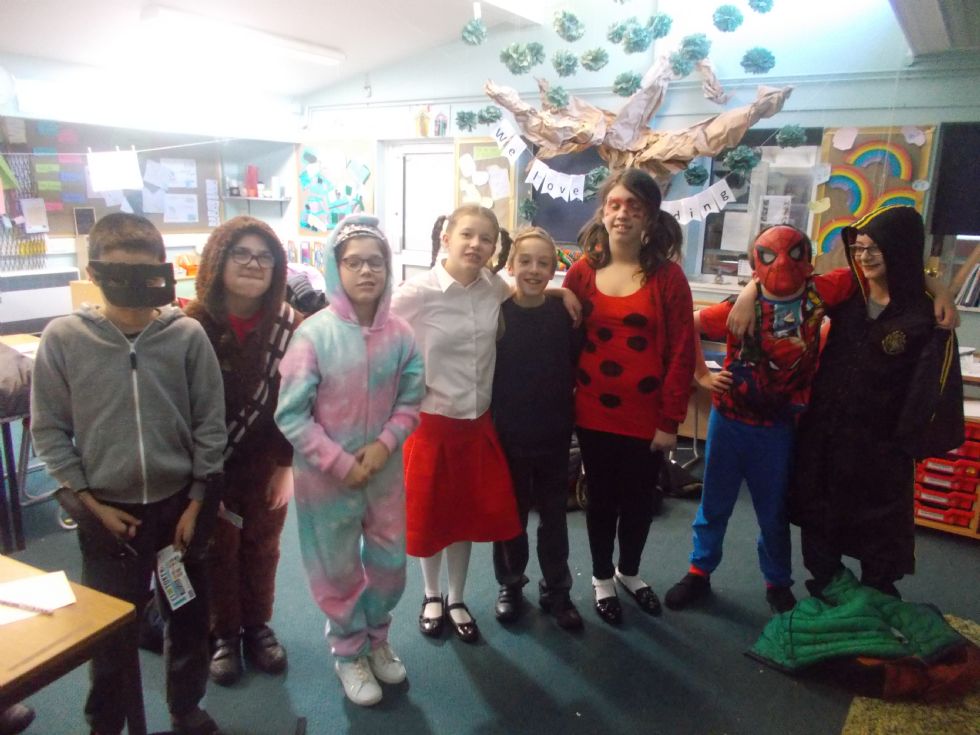 The library was also 'dressed' up for the day with special World Book Day bunting and a selection of colourful book posters showcasing new and exciting reads. Pupils also had the opportunity to design their own book cover and other take part in other book activities.
Classes shared stories with one another and spoke about the importance of spending at least ten minutes a day reading. We have all agreed that you can read anywhere and everywhere from breakfast to bedtime!
Thank you all for making World Book Day a special day. Happy reading!