Year 7 RE Trip to Exeter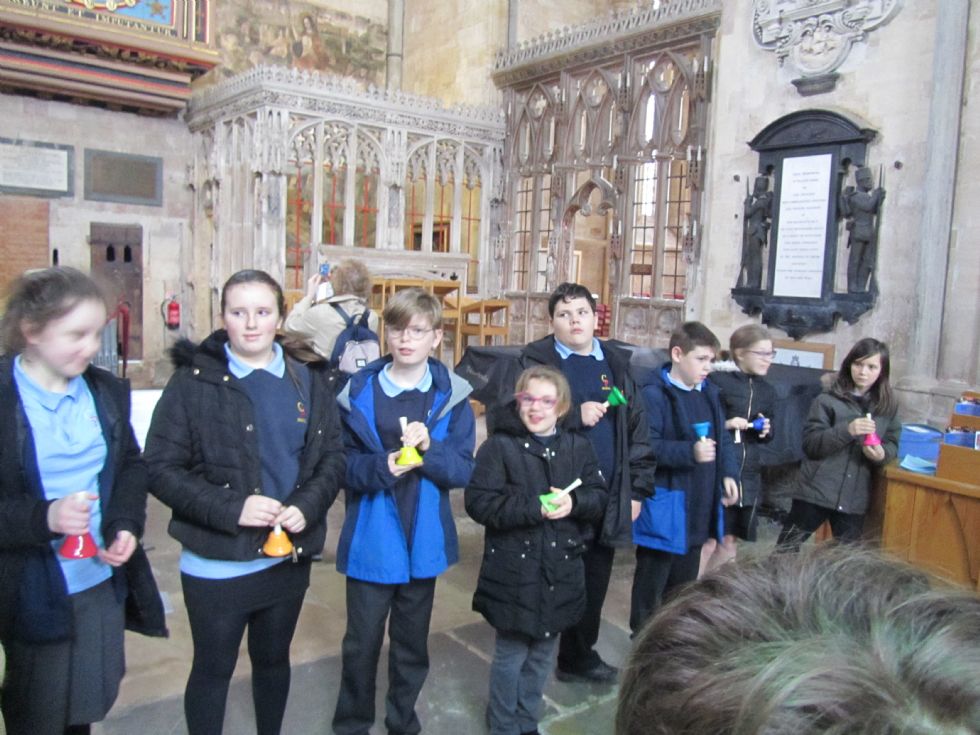 Year 7 had a fantastic day out to Exeter Cathedral and Exeter Mosque. We are currently learning about Christianity and Islamic beliefs and comparing them, the trip allowed pupils to visualise the differences.
We explored all the areas of Exeter Cathedral and all of the pupils couldn't believe how big it was. We explored the history of the Cathedral and looked at the art work on the walls and in the stain glass windows. We had a look at the Cathedral bells and had a chance to recreate the tune using hand bells. The pupils also has the opportunity to dress up in the choir's uniform, and as a Bishop. We finished by exploring the different areas that groups of people visit around the Cathedral.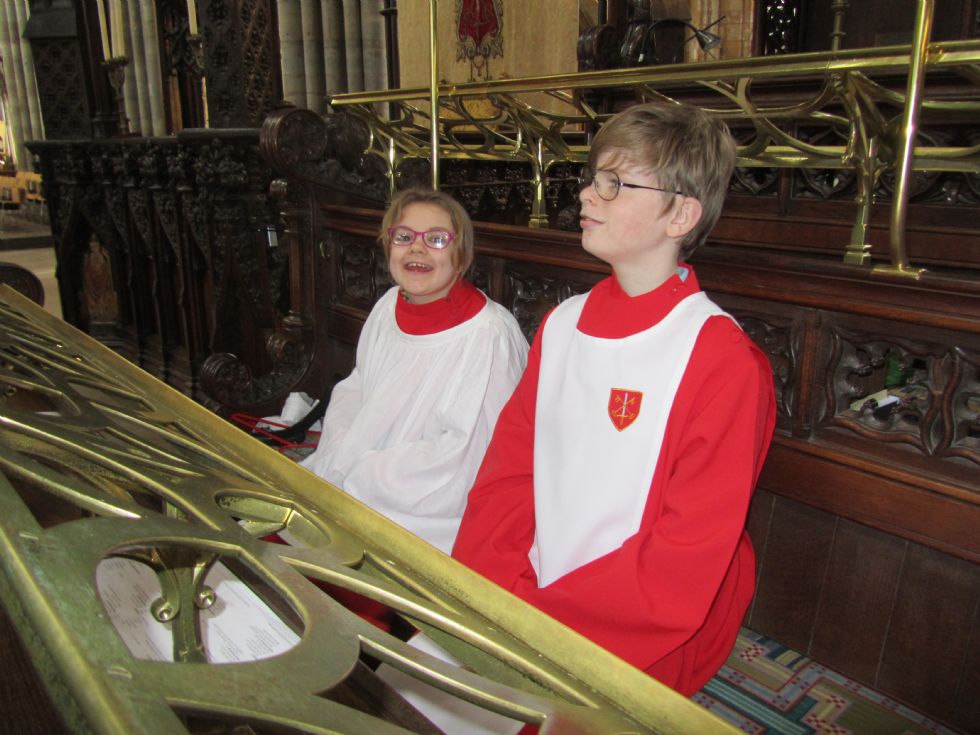 We then went to the Mosque when we arrived the first thing we did was all take our shoes off and then went into the community hall with Imam to have an introduction to the mosque and he spoke us through their beliefs and the teachings of the Quran. We then were able to sit at the back and observe their noon prayer. It was here that the pupils learnt the men and women pray separately. After the prayer the Imam recited to us how they are called to prayer. We also then were able to see the washing areas that are used by members of the mosque. All pupils commented that they enjoyed the Mosque as it was a very peaceful relaxing place.
We all enjoyed ourselves and had lots to talk about in our RE lesson the next day. Well done Year 7!
Miss Blackler