Griffiths Building Grand Opening!
On Wednesday 21 March 2018 we officially opened the new Griffiths Building.
Mike Griffiths our ex-Chairman, who was a Governor for 30 years, unveiled a plaque to mark the occasion and declare the four classroom block officially open.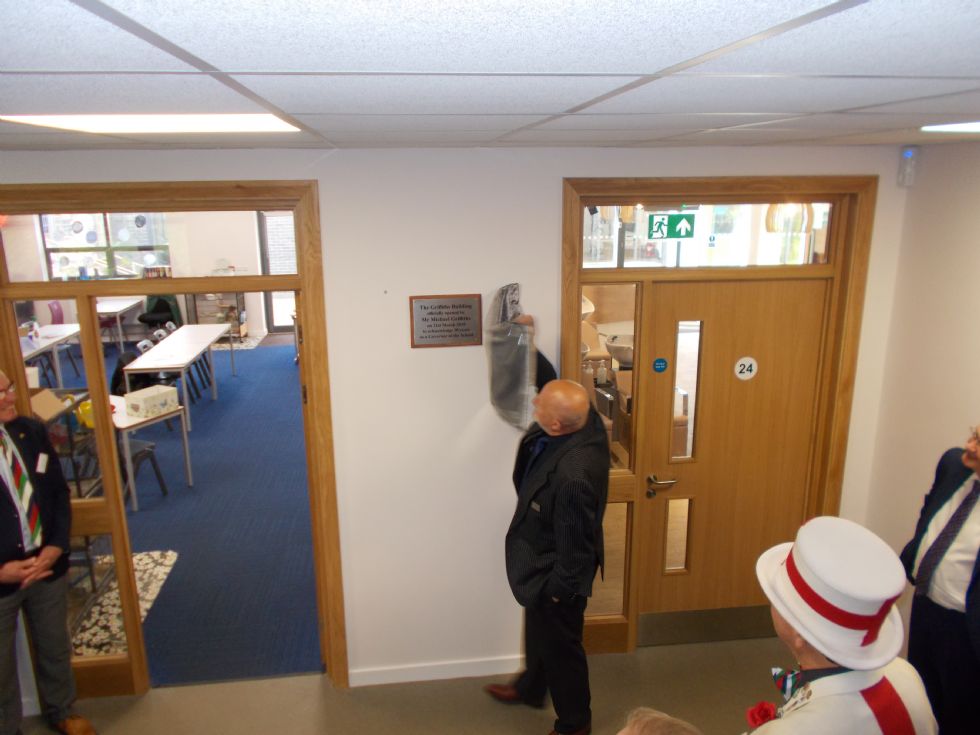 One of the rooms has been fitted out as a hair dressing salon and this was enabled due to a gift of £25,000 by the charity Wooden Spoon and as a part of the opening ceremony, Pete Cross, England rugby's 'Mr England', officially opened the salon on behalf of the Wooden Spoon.