SCHOOL HOSTS CAREERS INFORMATION EVENT
Back in February, Combe Pafford again hosted the annual Post-16/Post-18 Careers Information Event in the Yellow Frog Café classrooms to which pupils from Years 9-11 and Sixth Form and their parents were invited.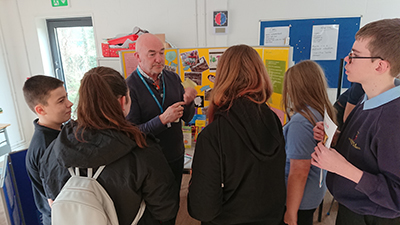 A range of local providers and training organisations were in attendance, including South Devon College, Exeter College apprenticeship team, Cornwall Colleges (Bicton and Duchy Colleges), Eat That Frog, ROC (Robert Owen Foundation), Oakwood Court and Torbay Young Carers.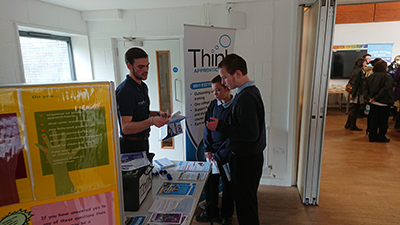 Pupils were not backward in coming forward and took the opportunity to talk to those present about their options and interests, and possible training options. This is an important event in making pupils aware of the breadth of opportunities available in South Devon and was enthusiastically received by all those pupils who came.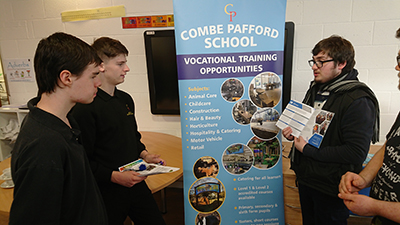 Ideally, we would have liked to see more parents take advantage of this event as well so please look out for this event when it comes around again next Spring.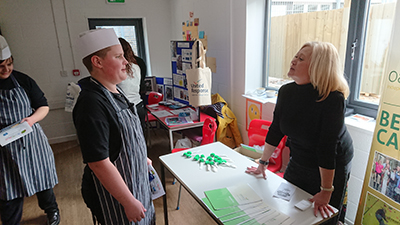 Mr Thompson (Careers Teacher) and Mrs Milner (Careers Advisor)