SIXTH FORMERS ENJOY SOCIAL EVENTS
Sixth Form students have been taking advantage of the opportunity to get together with fellow students out of school by participating in a variety of social events, usually at least once every half term.
Earlier in the term, a group met at the Harvester restaurant in Paignton for a drink and snack before heading next door to the Vue cinema to watch a film.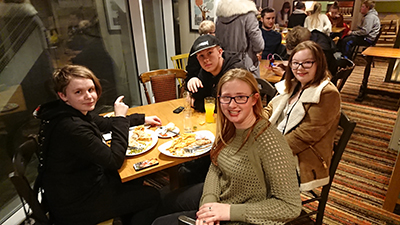 Most students opted to see 'Jumanji – Welcome to the Jungle' whilst a few braver individuals watched 'Insidious', a supernatural thriller, before the students were either picked up or made their own way home.
More recently, on a Saturday, students gathered at Pizza Express in Torquay to enjoy a meal together which proved to be a popular activity.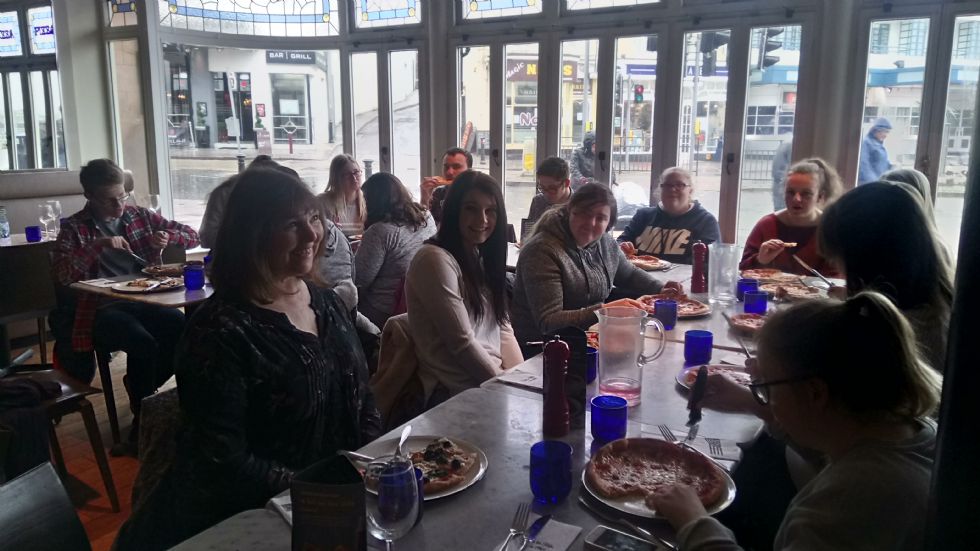 Next up, courtesy of some research and planning by W1 under Miss Monnington's expert guidance is a visit to the Battlefield Live attraction in Churston which the students can look forward to early next term.
Edward Thompson (Head of Sixth Form)